Goshen College named "Tree Campus USA" for second year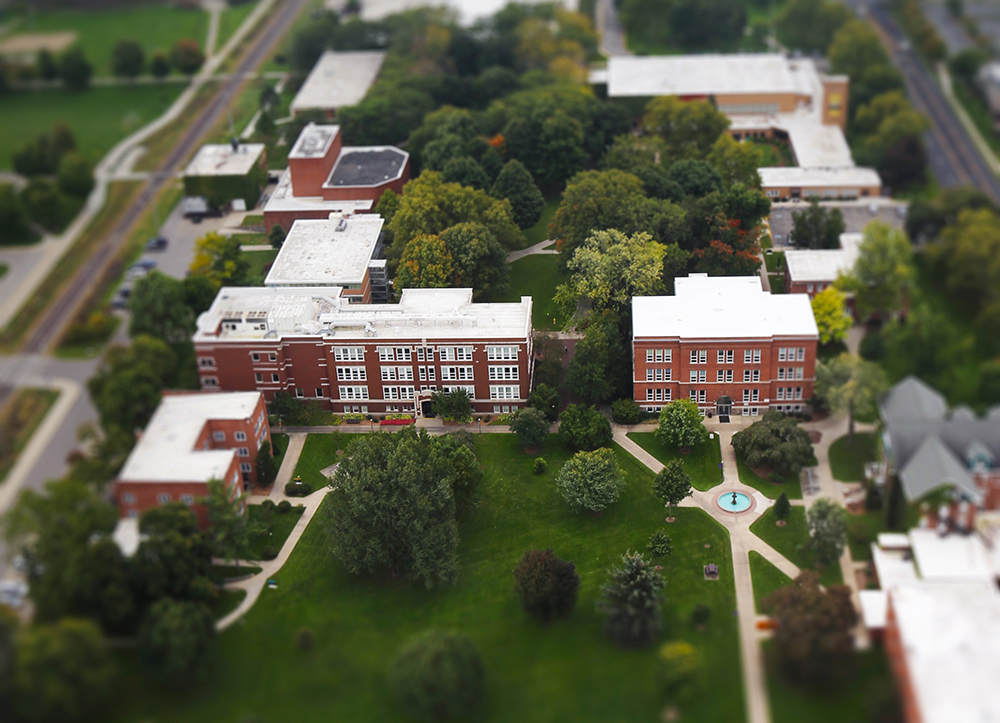 Goshen College has been honored with 2015 Tree Campus USA® recognition by the Arbor Day Foundation for its commitment to effective urban forest management.
"For Goshen College, being a part of Tree Campus USA demonstrates our commitment to the future of this institution," said Glenn Gilbert, sustainability coordinator and utilities manager at the college. "Planting a tree is a tangible expression of faith, hope and love – faith that tomorrow's campus will be rewarded by today's efforts, hope that future can and will be a better place, and the love of helping to renew and care for God's creation."
Tree Campus USA is a national program created in 2008 by the Arbor Day Foundation, and sponsored by Toyota, to honor colleges and universities for effective campus forest management and for engaging staff and students in conservation goals. Goshen College achieved the title by meeting Tree Campus USA's five standards, which include maintaining a tree advisory committee, a campus tree-care plan, dedicated annual expenditures for its campus tree program, an Arbor Day observance and student service-learning project.
There are 254 Tree Campus USA schools, and Goshen College joins 10 others in Indiana. The City of Goshen was named a "Tree City USA" 19 years ago.
"Because of our strong commitment to sustainability and ecological stewardship, and because our campus is located within a Tree City USA, it only made sense that we apply to become a tree campus," Gilbert said.
The Arbor Day Foundation and Toyota have helped campuses throughout the country plant thousands of trees, and Tree Campus USA colleges and universities invested more than $36.8 million in campus forest management last year. More information about the program is available at arborday.org/TreeCampusUSA.