English as a second language classes offered at Goshen College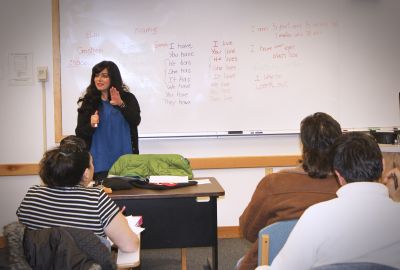 Goshen College will begin offering English as a second language (ESL) classes to the Goshen community beginning Feb. 22, 2016, though the college's Center for Intercultural and International Education (CIIE).
Beginner and intermediate classes will run for twelve weeks, from Feb. 22 through May 19, four nights a week, and are open to anyone who wants to improve their English language skills. The classes cost $300 and payment plans are available. The registration deadline is Wednesday, Feb. 10.
"The classes will provide a space for community members to obtain necessary language skills that will further integrate them in community," said Gilberto Perez, senior director of intercultural development and education partnerships.
Participants who complete the requirements for each course will receive a certificate of completion.
For more information or to sign up, contact Rocio Diaz at srociod@goshen.edu.