Goshen College alum a 'hit' on American Idol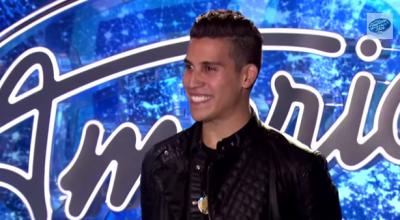 Read also:
GC grad relishes chance to appear on 'American Idol'
from the Goshen News  
Samuel (Rosario) Prince, a 2013 Goshen College graduate from Puerto Rico, made his national television debut on Wednesday, Jan. 28, on the show "American Idol."
Prince, who studied theater and broadcasting at Goshen, earned a chance to audition in San Francisco for season 14 of the popular show.
During his audition, Prince asked judges Jennifer Lopez, Harry Connick Jr. and Keith Urban to join him in an improvised telenovela scene. The judges obliged and after a fictitious argument, Lopez landed a fake-slap on Prince.
"I actually wasn't expecting this much attention from it," Prince said. "I thought it was going to pass and no one would ever pay this much attention. I guess more people know my name now and that's exciting."
Unfortunately, Prince's audition ultimately fell short and he wasn't given a golden ticket to the next round.
"Auditioning for American Idol was incredibly fun and exciting," Prince said. "I really enjoyed the process and meeting artists from all over the nation."
Prince is currently pursuing a master's degree in acting at American Conservatory Theater in San Francisco.