Inquiry Programs send students to lead, serve, minister
This summer, 15 Goshen College students have an opportunity to spend three months serving at a camp, congregation or service agency through the Camping, Ministry and Service Inquiry Programs. The students are placed in locations across the United States and abroad – from Elkhart to Palestine, students work within supportive communities to develop skills for leadership and explore both faith and vocation. 
Camping Inquiry Program
Students serving with CIP have the chance to both lead and receive guidance in a summer camp setting. They lead children and young adults in daily devotions, prayer and worship to help foster spiritual development. Most days are spent in the outdoors, as CIP students guide campers through woods and mountain trails, teach them to build fires and show them how to navigate using a compass. At the same time, CIP students will be guided towards their own spiritual growth by on-site supervisors and community mentors. The five CIP students are: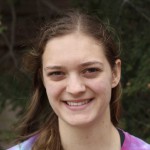 Hannah Bachman, a 2014 mathematics graduate from Tiskilwa, Illinois, is serving at Menno Haven Camp, also in Tiskilwa. Summer camps at Menno Haven provide weeklong adventures for children, offering exploratory activities that allow campers to go tromping through the woods, swimming and boating in a nearby lake and worshiping together as a community. Bachman is the daughter of Dean Bachman and Beth Gerig.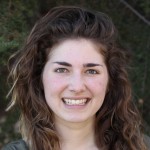 Elizabeth Derstine, a senior communication and English writing double major from Lancaster, Pennsylvania, is serving at Rocky Mountain Mennonite Camp in Divide, Colorado. The camp is located in the wilderness of the Rockies where campers are encouraged to grow in their spirituality, social abilities, physical talents and curiosity. Derstine is the daughter of Blaine Derstine and Rebecca Burkholder.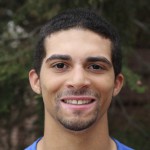 Trevor Emery, a junior physical education major from South Bend, Indiana, is serving at Amigo Centre in Sturgis, Michigan. Amigo Centre hosts weekly summer camps with lively worship, creative arts and outdoor activities. Each week of camp is themed, from adventure camps to horse camps. Emery is the son of Corinna Emery.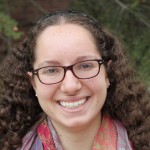 Maria Jantz, a senior physics and interdisciplinary double major from Newton, Kansas, is serving at Camp Mennoscah in Murdoch, Kansas. Camp Mennoscah encourages faith and Christian growth through experiencing creation and community. Jantz is the daughter of Jonathan and Sue Jantz.
Michelle Moyer, a senior nursing major from Monticello, Illinois, will also serve at Menno Haven Camp in Tiskilwa, Illinois. Moyer is the daughter of Ken and Rebecca Moyer.
CIP is now in its 13th year at Goshen College. The program is funded by a combined effort between Goshen College and the students' home congregations and host camps. With help from endowments, CIP enables students to participate in a leadership internship and receive a scholarship of $1,500 to be applied to the next academic year as well as a stipend of $750-1,000 for the summer. Student participants gain life experience as well as grow in their faith during the three-month program.
Ministry Inquiry Program
Students serving with MIP are placed in diverse congregations of Mennonite, Anabaptist and ecumenical denominations. MIP participants will attend congregational meetings, work alongside pastors and other church leaders and join various community events. They'll be trusted community members with the freedom to form lasting relationships and learn lifelong lessons. The five MIP students are: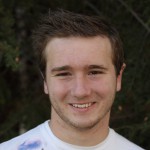 Ammon Allen-Doucot, a junior Bible and religion major from Hartford, Connecticut, is serving at Living Water Community Church in Bolingbrook, Illinois. Living Water is a church with more than 1,000 regular attenders and is affiliated with the Assemblies of God denomination. The church focuses on providing a place where people of a variety of backgrounds can worship together. Allen-Doucot is the son of Chris and Jackie Allen-Doucot.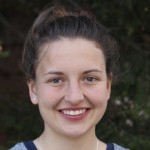 Anya Kreider, a sophomore social work and peace, justice and conflict studies double major from Akron, Pennsylvania, is serving at King of Glory Tabernacle in Bronx, New York. Although King of Glory Tabernacle is affiliated with the Mennonite Church, it hosts people of many denominational belief systems. Kreider is the daughter of Barry and Erika Kreider.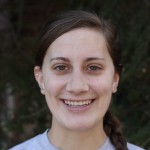 Mariah Martin, a senior Bible and religion major from Glenwood Springs, Colorado, is serving at Albany Mennonite Church in Albany, Oregon. Albany Mennonite's mission is to pursue peace and justice for all people and to worship God together through all of life's journeys. Martin is the daughter of Lauren and Kim Martin.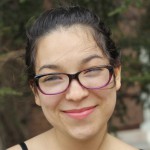 Angeliky Santos, a senior youth ministry and history double major from Goshen, Indiana, is serving RIPPLE in Allentown, Pennsylvania. RIPPLE is an Anabaptist community associated with Franconia Mennonite Conference that seeks to bring people of diverse backgrounds together to seek God and orient their lives toward Christ. They focus on restorative practices and worshiping wherever they go. Santos is the daughter of Ruben Santos.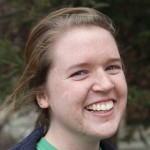 Becky Snider, a senior music major from Broadway, Virginia, is serving at Prairie Street Mennonite Church in Elkhart, Indiana. Prairie Street is known for music, the arts, good food, hospitality and welcoming community. Snider is the daughter of Craig and Jill Snider.
MIP is now in its 25th year in existence and was Goshen College's first inquiry program. Students find opportunities to challenge themselves and their gifts for ministry by serving as pastoral interns. At the end of the summer, participants receive a $2,000 scholarship along with a $500 stipend from the host congregation. MIP provides students with opportunities to participate in activities and perform duties such as worship planning and leading, teaching Bible and Sunday school, pastoral visiting, community service and preaching.
Service Inquiry Program
Service Inquiry Program students spend the summer serving at social justice organizations and non-profit agencies that help to create peace in the world. Their service assignments will include journeying to the epicenter of the Middle Eastern conflict, fundraising for global agriculture projects and coordinating the delivery of vital resources to people in need. The five SIP students are: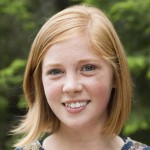 Twila Albrecht, a senior journalism and sociology double major from Goshen, will serve at Foods Resource Bank in Western Springs, Illinois. Foods Resource bank raises money and resources to support sustainable agricultural initiatives in developing countries. They organize volunteers to raise money for overseas programs with the hope of closing the gap on world hunger by increasing food security. Albrecht is the daughter of Tom and Dee Albrecht.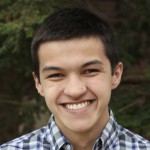 Sam Carlson, a senior nursing major from Elkhart, Indiana, will serve at Wi'am Conflict Resolution Center in Bethlehem-Palestine. Wi'Am, an Arabic word that translates to the English phrase "cordial relationships," aids in resolving disputes within the Palestinian community through mediation and conflict resolution techniques. Carlson is the son of Pamela Carlson.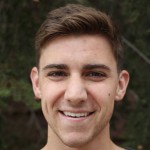 Taylor Ermoian, a social work major from Hays, Kansas, is serving at First Call for Help in Hutchinson, Kansas. First Call for Help is a United Way organization that acts as a coordination center for necessary services and resources such as hygiene programs, medical assistance and educational initiatives. Ermoian is the son of Cheryl and Kyle Ermoian.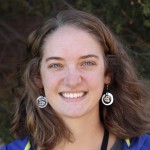 Eva Lapp, a peace, justice and conflict studies major from Goshen, is serving at Koinonia Farm in Americus, Georgia. Koinonia is a Christian farm community that has been in existence for over seven decades. The farm grows pecans and peanuts, but also welcomes visitors and interns to spend time on the farm for fellowship and worship. Lapp is the daughter of John and Sandra Shenk Lapp.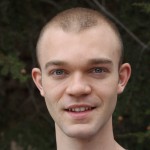 Bobby Switzer, a molecular biology/biochemistry and peace, justice and conflict studies double major from Berne, Indiana, is serving at Iona Community in Scotland. The Iona Community is a Christian ecumenical community committed to peace and social justice issues, seeking to rebuild authentic community through worship and hospitality. Switzer is the son of Julie and Brian Switzer.
SIP students learn through performing active service and living in welcoming communities. The goal of SIP is to facilitate significant, engaging service assignments under sponsorship of a church agency with guidance of an on-site mentor. In the program, students are exposed to societal injustice in a way that is immersive and eye-opening. Students form relationships and witness diversity in ways that initiate peace in their own lives and the lives of others.
–      By Liz Core