Irish literature and music focus of S.A. Yoder Lecture April 1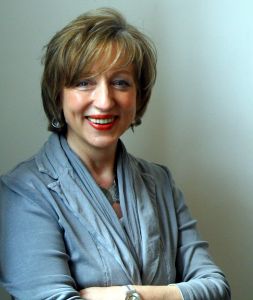 S.A. Yoder Lecture: "An Irish Literary Festival," with a lecture and poetry reading by Cahal Dallat and Anne-Marie Fyfe
Date and time: Tuesday, April 1 at 7:30 p.m.
Location: Goshen College Music Center's Rieth Recital Hall
Cost: Free and open to the public
Irish-born and London-based husband and wife poets Cahal Dallat and Anne-Marie Fyfe will present Goshen College's annual S.A. Yoder Lecture on Tuesday, April 1 at 7:30 p.m. The event, "An Irish Literary Festival," will take place in the Music Center's Rieth Recital Hall and is free and open to the public.
Josh Yoder, a senior environmental science major from Tucson, Ariz., will perform Irish fiddle music during and after the reading. A book signing and reception will follow the event.
Anne Marie Fyfe was born in Ireland and now lives in West London. A poet, creative-writing tutor and arts organizer, she has read throughout the world at festivals and events and on BBC radio and television. Fyfe's latest poetry collection, "Understudies: New and Selected Poems" (Seren Books, 2010), brings together poems from her first three collections, "Late Crossing" (Rockingham Press, 1999), "Tickets from a Blank Window" (Rockingham Press, 2002) and "The Ghost Twin" (Peterloo Poets, 2005).
Fyfe has been organizer of Coffee-House Poetry for 16 years, was chair of Britain's "The Poetry Society" from 2006 to 2009, a committee member of the National Association for Writers in Education, a committee member of the John Hewitt International Summer School in Armagh and co-founder and organizer of the John Hewitt Spring Festival on the Antrim Coast.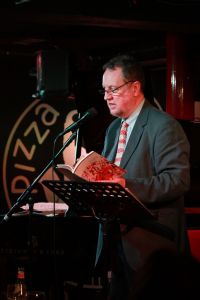 Cahal Dallat is a poet, critic and musician who has worked in television, publishing, public utilities, construction and information technology, and has taught systems analysts in India. He plays several instruments, including bandoneon, musette-accordion, mando-fiddle, balalaika, piano, clarinet and soprano-saxophone. He writes on Irish fiction and drama for a range of literary journals, including the Times Literary Supplement and the Guardian, and has been a regular panelist on BBC Radio 4's weekly arts magazine, Saturday Review, since its inception in 1998.
Dallat's poetry appears in a range of literary magazines and anthologies, in "Trio 7" (with John Kelly and Sean McWilliams, Blackstaff Press, 1992), "Morning Star" (Lagan Press, 1998) and in "The Year of Not Dancing" (Blackstaff Press, 2009).
The S.A. Yoder Lecture Series, begun in 1972, honors Dr. Samuel A. Yoder, a professor at Goshen College from 1930 to 1935 and again from 1946 until his death in 1970. The lecture is sponsored by the Goshen College English Department and the Center for Intercultural and International Education.