January 2014 events at Goshen College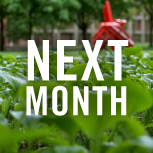 All events are open to the public and are free unless otherwise noted.
Sunday, Jan. 12
Binding: Jan Dean and Elfa Jónsdóttir Gallery Reception
2 p.m., Music Center's Hershberger Art Gallery
An exhibit featuring the work of Jan Dean and Elfa Jonsdottir will be on display in the Hershberger Gallery from Jan. 12 to March 2, 2014.
Jan Dean is a graduate of Cranbrook Academy of Art, has taught for 25 years, has had four residencies and exhibited at the National Museum for Women in Washington D.C. To see more of Dean's work, visit her website at http://jandean.com/artifacts.htm.
Elfa Jónsdóttir originally studied textile in Iceland and later obtained a master's degree from the Rhode Island School of Design. While at Wooster Center for Crafts, Jónsdóttir ventured into ceramics, producing her installation "Dwellings." To see more of Jónsdóttir's work, visit her website at http://byelfa.googlepages.com/.
Tuesday, Jan. 14
"A Good Amish Quilt: Folded Like Money" Public Lecture
7 p.m., Newcomer Center Room 17
Dr. Janneken Smucker is a Goshen College alumna who is currently a history professor at West Chester State University in Pennsylvania. Smucker has just published a book, "Amish Quilts: The Story of America's 'First Abstract Art,'" exploring these objects and the people who have made, bought, sold, preserved and cherished them.
This public lecture is sponsored by the Mennonite Historical Society. Smucker will give a similar presentation at 10 a.m. on Monday, Jan. 13 in the college's Church-Chapel.
Friday, Jan. 17
Guest Recital: Moira Smiley and VOCO
7:30 p.m., Music Center's Sauder Concert Hall
Moira Smiley & VOCO is a visionary blend of voices – redefining harmony singing with the power and physicality of folksong, the avant-garde fearlessness of Béla Bartók and delicious, vaudevillian accompaniment of cello, banjo, ukelele, accordion and body percussion. Named #1 a cappella group in the U.S. in 2007, Moira Smiley's award-winning original music and spell-binding American and East European folksong light up the stage with rompin' stompin' body percussion and warm wit.
Tickets: $7 adults, $5 seniors/students. GC faculty/staff/students free with ID. Tickets available at the door one hour before the concert.
Sunday, Jan. 19
Anthony Brown Performs "I Go On Singing: Paul Robeson's Life in His Words & Songs"
7 p.m., Umble Center
As part of the Martin Luther King Jr. Day celebration events at Goshen College, the public is invited to attend "I Go On Singing," a 90-minute multimedia presentation of the life, words and songs of Paul Robeson, performed by baritone Anthony Brown, a Goshen College and Hesston College alumnus and professor of sociology/artist-in-residence at Hesston College. This story of an American hero, athlete, scholar, star of stage and screen, and champion for peace and justice during the 1940s and '50s comes alive in this performance.
Tickets: $10, $5 students with ID. Reserve tickets at the GC Welcome Center, by phone: (574) 535-7566 or online: goshen.edu/tickets. (The Welcome Center will be closed from Dec. 23 to Jan. 2, while the college is closed for the winter holidays).
Monday, Jan. 20
MLK Study Day events
Community breakfast
7:30-8:30 a.m., Church-Chapel Fellowship Hall
Advance tickets required. Register at www.goshen.edu/tickets or call the Welcome Center at (574) 535-7566.

Spoken-word coffeehouse
9-10 a.m., Church-Chapel Fellowship Hall

Convocation
10-11:20 a.m., Church-Chapel

Table discussions
12-1 p.m., Westlawn Dining Hall

Faculty lectures on racism and civil rights:
Women in Civil Rights Movement
: 2:15-3:30 p.m., Church-Chapel 110
Institutional Racism
: 2:15-3:30 p.m., Church-Chapel 111
Institutional Racism: Neighborhood Dumps: 
4:30-5:30 p.m., Newcomer Center Room 19

Black Student Union dinner and discussion
6-10 p.m., Newcomer Center Room 19
Sunday, Jan. 26
Rieth Chamber Series: Fort Wayne Philharmonic
4 p.m., Music Center's Rieth Recital Hall
The Fort Wayne Philharmonic Chamber Music Players extends its chamber music prowess to Goshen, bringing accomplished woodwind, piano and string players who will perform chamber works from three centuries.
Tickets:  $15. Available for purchase at the Goshen College Welcome Center: (574) 535-7566, or online at www.goshen.edu/tickets.
Wednesday, Jan. 30
Pizza and Parables
6-9 p.m., Goshen College Music Center
Local youth groups are invited to join Parables, the Goshen College student worship team, for an evening of music, original drama and sharing from the students' faith journeys. There will be time at the end for youth groups to gather for announcements, sharing or prayer. Current students and admission representatives will be available throughout the evening to answer questions.
RSVP by calling (574) 535-7780, or email gwengz@goshen.edu, by Friday, Jan. 18, 2013.
Friday, Jan. 31
Performing Arts Series: The King's Singers
7:30 p.m., Music Center's Sauder Concert Hall
Instantly recognizable for their spot-on intonation, impeccable vocal blend, flawless articulation and incisive timing, the Grammy Award-winning a cappella vocal ensemble The King's Singers will make their return to Goshen. Having sung and toured the world for 41 years and compiled a discography of more than 150 recordings, these incredible singers are consummate entertainers, charming audiences with a delightful British wit along with their stunning vocal performance.
Tickets: $44, $40, $28. Individual tickets available for purchase online at goshen.edu/tickets or by phone at (574) 535-7566.
Goshen College's Administration Building, Church-Chapel, Good Library, Music Center, Newcomer Center and Umble Center are accessible to people using wheelchairs and others with physical limitations.
Directions to the college and a campus map are available at: www.goshen.edu/aboutgc/map.php. For ticket information, contact the Welcome Center, at (574) 535-7566, or email welcomecenter@goshen.edu.
Editors: For more information about this release, to arrange an interview or request a photo, contact Goshen Campus News Bureau Coordinator Brian Yoder Schlabach at (574) 535-7572 or brianas@goshen.edu.