First-generation Goshen College student recognized for "realizing the dream"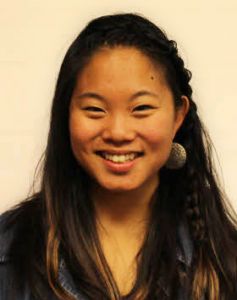 Olivia Ginn knows what it takes to realize a dream. Ginn, a Goshen College sophomore psychology major from Noblesville, Ind., was among 31 first-generation students from Indiana's independent colleges and universities to be celebrated at the 24th annual "Realizing the Dream" banquet on Nov. 9 in Indianapolis.
"Receiving the award in front of so many other recognized persons was an honor," said Ginn. "I felt very supported with my high school teacher behind me and with Rebecca Hernandez on stage as well."
Rebecca Hernandez, associate dean of intercultural development and educational partnerships at Goshen College, was there to give the banquet's keynote address on the importance of acknowledging supporters and giving back.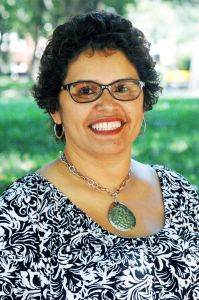 A first-generation college student herself and the daughter of migrant farm workers, Hernandez has been working on Latino issues throughout her career. Before her time at GC, Hernandez taught middle and high school, served as a community and nonprofit leader and held faculty appointments at Oregon State University and Oregon Health and Sciences University.
"Having been a first-generation student, I really understand the importance of support from family and teachers," said Hernandez. "No great thing can be done alone."
Made possible by a grant from Lilly Endowment Inc. to the Independent Colleges of Indiana (ICI), the banquet recognized students from ICI campuses who are the first in their families to attend college, along with their inspirational teachers and families. Ginn was selected by Goshen College for outstanding achievement in her first year.
Each honored student received a $2,000 scholarship to help with college costs, and each student's chosen "most influential" teacher/mentor received $1,000. Ginn selected Jason Kizzia, her teacher at Noblesville High School, who gave her a passion for learning that spurred her on to college and eventually, she hopes, to graduate school.
– By Ariel Ropp