L.A. Guitar Quartet and Goshen-native actor Philip Proctor to perform March 8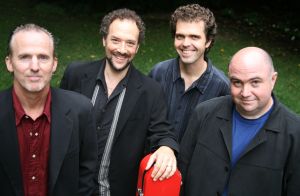 Performing Arts Series Concert: Los Angeles Guitar Quartet and Philip Proctor
Date and time: Friday, March 8 at 7:30 p.m.
Location: Goshen College Music Center's Sauder Concert Hall
Cost: $40, 35, $25
Tickets: Call (574) 535-7566, e-mail welcomecenter@goshen.edu or visit www.goshen.edu/tickets
Website: www.lagq.com
The Los Angeles Guitar Quartet and Goshen-native Philip Proctor, an actor, will perform at Goshen College in a Performing Arts Series concert on Friday, March 8 at 7:30 p.m. in the Music Center's Sauder Concert Hall.
The Grammy-Award winning group consists of John Dearman, Matthew Greif, William Kanengiser and Scott Tennant. Their guitar music, including Latin, African, Far East, Irish, Folk and American classics, is acclaimed world-wide.
The foursome will perform their new, multi-media show inspired by Miguel de Cervantes' "Don Quixote." The three-act show will feature actor and comedian Philip Proctor, who will portray several characters in the literary adventure.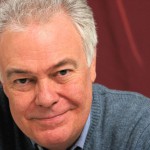 Proctor, a Goshen native of both Amish and Irish ancestry, is returning to his hometown after 63 years in acting and film. He is a member of The Firesign Theatre, an American comedy troupe. He has performed voiceovers for a range of TV shows and movies, including Toy Story, A Bug's Life, Monsters, Inc. and Finding Nemo. And he was the announcer on the reality show Big Brother for several seasons.
Tickets cost $40, $35 or $25 and are available through the Goshen College Welcome Center by calling (574) 535-7566, e-mailing welcomecenter@goshen.edu or visiting www.goshen.edu/tickets.
Seating for those with disabilities is available. Tickets are nonrefundable.
The Goshen College Performing Arts Series debuted on Sept. 21, 1997. Since then, the college has hosted more than 100 concerts by some of the world's greatest performers as part of the program.
-By Becca Kraybill