Annual MLK Study Day at Goshen College features luncheon, documentary and authors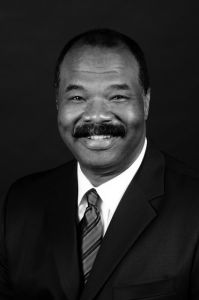 Goshen College will again focus on the values and ideals that characterized Martin Luther King Jr. through music and poetry, a documentary, a luncheon and discussions during the annual Martin Luther King Jr. Study Day on Jan. 21. The theme for this year is "Shalom: That we may be whole." Related events leading up to the day will begin Jan. 15.
This year's events will feature filmmaker Dr. Wilbert Smith and author Dana Johnson. Smith's 2012 documentary, Hole in the Head: A Life Revealed, chronicles the life of Vertus Hardiman, an Indiana native subjected as a child to radiation experiments that left him with severe physical deformities. The film raises hard-hitting questions about health care, race relations and forgiveness.
Johnson, from Los Angeles, is the author of Elsewhere, California and Break Any Woman Down, which won the Flannery O'Connor Award for Short Fiction and was a finalist for the Hurston/Wright Legacy Award. She is an associate professor of English at the University of Southern California where she teaches literature and creative writing.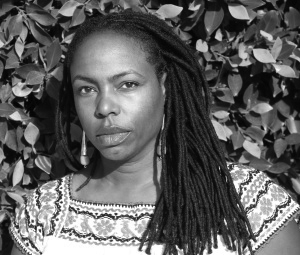 Goshen College's 2013 Martin Luther King Study Day events:
Tuesday, Jan. 15
7 p.m. – Full-length screening of the documentary: "A Hole in the Head: A Life Revealed," in Administration Building, Room 28
Saturday, Jan. 19
7 p.m. – Fiction reading by author Dana Johnson, in Newcomer Center, Room 19
Sunday, Jan. 20
4 p.m. – Full-length screening of the documentary: "A Hole in the Head: A Life Revealed," in Newcomer Center, Room 17
7 p.m. – Community conversation with Dr. Wilbert Smith, in Umble Center
This program will initiate a conversation on health care and race, and will also focus on the long history of medical experimentation on African Americans.
Monday, Jan. 21
9-9:50 a.m. – Spoken Word Coffeehouse, in the Church-Chapel Fellowship Hall
Features GC students, faculty, staff and community members reading poetry and prose related to the theme of "shalom."
10-11:15 a.m. – Convocation featuring Dana Johnson and Dr. Wilbert Smith, in Church-Chapel
The morning convocation will encompass recognition of injustice and the need for forgiveness that compels action. Johnson will read original work exploring themes of race, identity and alienation. Smith will speak about the story of an Indiana native Vertus Hardiman and the inhumane radiation experiments performed on him as a child that changed his life. The college's student worship team Parables will also have a short performance.
11:30 a.m.-2 p.m. – Community Luncheon (advance tickets required), in Church-Chapel Fellowship Hall
The program during the luncheon will feature a discussion facilitated by Dr. Rebecca Hernandez with Smith talking about healthcare and social justice and Dr. James Nelson Gingerich talking about local healthcare access.
The luncheon is open to the campus and the wider community. Cost is: $22 per ticket or $176 per eight-person table. Make reservations at the Goshen College Welcome Center by calling (574) 535-7566 (leave a message if there is no answer).
2-2:50 p.m. – MLK and Environmental Justice Workshop, in Newcomer Center, Room 17
This workshop will provide a brief introduction of environmental justice with examples from the national, state and local level.