Fourteen students research alongside professors during summer
GOSHEN, Ind. — Fourteen Goshen College students spent the summer working with professors on various research projects during the college's eight-week Maple Scholars program in June and July.
Maple Scholars gives students the opportunity to participate in independent research projects alongside Goshen College faculty of various disciplines. Each scholar is paired with a faculty member who serves as both colleague and supervisor.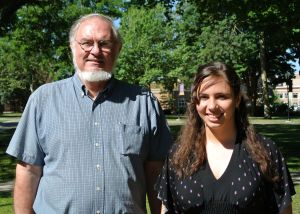 Marcelle Al-Zoughbi, an elementary education/special education and TESOL double major from Bethlehem, Palestine worked with Professor of Bible and Religion Paul Keim on a project to envision, develop and institute a program of Arabic Studies that embodies the unique ethos of our Anabaptist heritage and equips students for further study and service in the Arab world.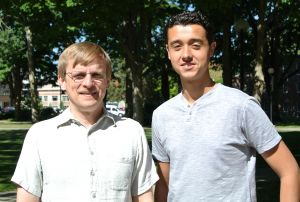 Philip Bontrager, a junior informatics major from Goshen, Ind., worked with Professor of Mathematics David Housman on a project developing visualizations to assist in better understanding notions of fairness and their interrelationships in resource allocation problems.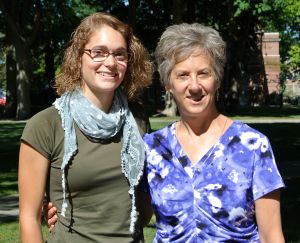 Lisa Horst, a 2012 graduate who majored in music education from Goshen, Ind., worked with Professor of Music Debra Brubaker on a project archiving and digitizing field recordings that Professor Emeritus Mary Oyer recorded between 1969 and 1987.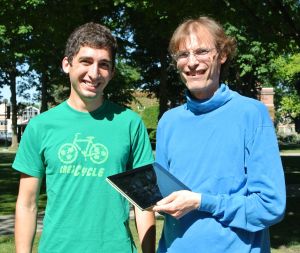 Caleb Hostetler, a senior informatics major from Souderton, Pa., worked with Professor of Informatics Kent Palmer on developing a higher education application for mobile technology.
Rhiannon Jones, a senior biology major from Lafayette, Ind., worked with Professor of Physics Carl Helrich on a project attempting to establish the form of cholesterol structures on phospholipid (biological) membranes experimentally.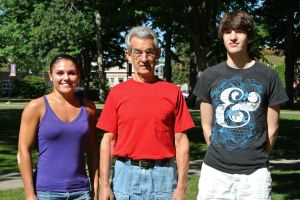 Jenna Nofziger, a junior molecular biology/biochemistry major from Archbold, Ohio, and Nathaniel Tann, a 2012 graduate with majors in biology and psychology from East Petersburg, Pa., worked with Professor of Biology Stan Grove on a project generating algal biomass inexpensively enough to allow the derived biofuel to compete with petroleum-based fuels.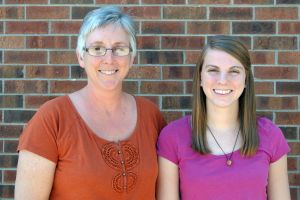 Grace Parker, a senior English and Bible and religion double major from Wichita, Kan., worked with Professor of English Beth Martin Birky on researching the theme of social justice in the work of Virginia Woolf.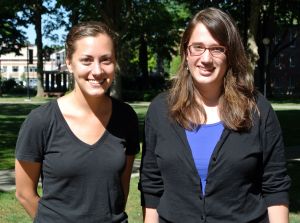 Lauren Stoltzfus, a senior English writing major from Lancaster, Pa., and Rebecca Weaver, a 2012 graduate with a major in psychology from Harleysville, Pa., worked with Professor of English Ann Hostetler on a project collecting research data on the pedagogy of multicultural literature studied at the college level.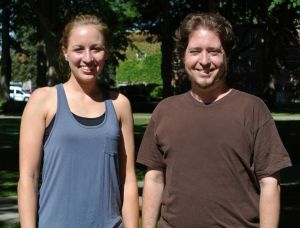 Mara Swartzendruber, a senior biology major from Albuquerque, N.M., worked with Assistant Professor of Biology Andrew Ammons studied stress on honeybees.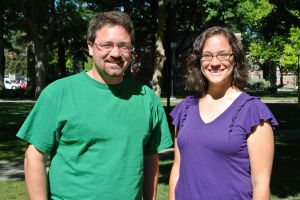 Leanna Teodosio, a junior sociology and Bible and religion major from Lima, Ohio, worked with Campus Pastor Bob Yoder on a project exploring how Goshen College can better support the faith development of students.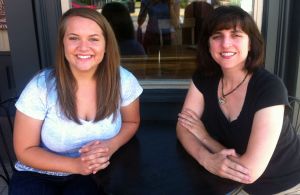 Emily Trapp, a senior music and communications major from Canby, Ore., worked with Professor of Music Beverly K. Lapp on a project analyzing the content of several popular piano methods to determine the balance of creative work and effectiveness of these within the curriculum for developing pianists, with hopes of producing an online resource that summarizes this research to aid piano teachers.
Kate Yoder, a junior art and English writing major from Elkhart, Ind., worked with Professor of History John D. Roth on a project compiling an in-depth bibliography of sources related to Christian martyrdom, the "Martyrs Mirror," and costly discipleship in the Anabaptist-Mennonite tradition in preparation for an August international consultation called "Bearing Witness: A New 'Martyrs Mirror' for the 21st Century?"
The college's Maple Scholars program began in 1998. Unlike undergraduate research projects at many larger universities where students work only with graduate students, students in Maple Scholars work with professors who can answer their questions and guide them in their research and learning. Students also get the chance to share their work together in a colloquium each Friday and engage other students across disciplines.
– By Anna Ruth
Editors: For more information about this release, to arrange an interview or request a photo, contact Goshen College News Bureau Director Jodi H. Beyeler at (574) 535-7572 or jodihb@goshen.edu.
###

Goshen College, established in 1894, is a residential Christian liberal arts college rooted in the Anabaptist-Mennonite tradition. The college's Christ-centered core values – passionate learning, global citizenship, compassionate peacemaking and servant-leadership – prepare students as leaders for the church and world. Recognized for its unique Study-Service Term program, Goshen has earned citations of excellence in Barron's Best Buys in Education, "Colleges of Distinction," "Making a Difference College Guide" and U.S. News & World Report's "America's Best Colleges" edition, which named Goshen a "least debt college." Visit www.goshen.edu.