Eight students explore call to ministry during summer
GOSHEN, Ind. — This summer, eight Goshen College students are exploring church ministry and gaining valuable experiences as they work with congregations across the United States through the college's Ministry Inquiry Program (MIP).
The opportunities for MIP participants are vast. Students can be involved in such activities as worship planning, worship leading, teaching in Bible and Sunday schools, leading music, pastoral visiting, community service and preaching.
The Ministry Inquiry Program is a joint effort of Mennonite Church USA and the five Mennonite colleges in the United States. The 24-year-old program enables students from Mennonite colleges to test their calling and gifts for ministry by serving as pastoral interns for a three-month term.
The summer 2012 Goshen College MIP participants are: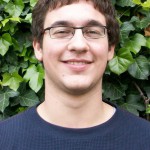 Ben Breckbill, a junior music and Bible and religion double major from Lincoln, Neb., is working at Silverwood Mennonite Church in Goshen, Ind. Breckbill, son of David and Anita Breckbill, is a 2009 graduate of Lincoln Northeast High School.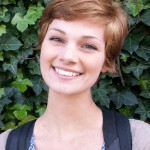 Liz Core, a junior communication major from Pella, Iowa, is working at The Early Church in Harrisonburg, Va. Core, daughter of Mark Core, is a 2010 graduate of Pella Community High School.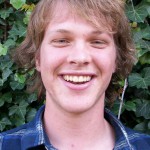 Martin Hofkamp, a sophomore peace, justice, and conflict studies major from Peabody, Kan., is working at New Hope Fellowship in Alexandria, Va. Hofkamp, son of Becky Nickel, is a 2010 graduate of Peabody-Burns High School.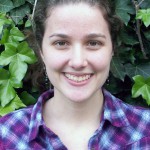 Emily Kraybill, a junior social work major from Lancaster, Pa., is working at Mennonite Church USA in Elkhart, Ind. Kraybill, daughter of Leon and Audrey Kraybill, is a 2009 graduate of Lancaster Mennonite High School.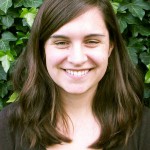 Annika Miller, a junior elementary education major from Broadway, Va., is working at First Mennonite Church in Denver, Colo. Miller, daughter of Merrill and Cindy Miller, is a 2009 graduate of Southmoreland Senior High School, Scottdale, Pa.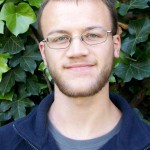 Jeff Moore, a junior Bible and religion major from Ashland, Ohio, is working at Oak Grove Mennonite Church in Smithville, Ohio. Moore, son of William and LaJane Moore, is a 2009 graduate of Mapleton High School.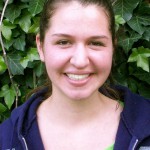 Renae Weaver, a sophomore American Sign Language major from Denver, Pa., is working at College Mennonite Church in Goshen, Ind. Weaver, daughter of Roger and Jolene Weaver, is a 2010 graduate of Ephrata Senior High School.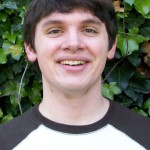 Justin Yoder, a junior music and interdisciplinary major from Perkasie, Pa., is working at Hyattsville Mennonite Church in Hyattsville, Md. Yoder, son of Jerry and Beth Yoder, is a 2009 graduate of Christopher Dock Mennonite High School.
At the end of the summer, each student will receive a scholarship of $2,000 toward tuition costs for the next academic year, along with a $500 stipend from the host congregation.
— By Anna T. Ruth
Editors: For more information about this release, to arrange an interview or request a photo, contact Goshen College Assistant Director of Public Relations Jodi H. Beyeler at (574) 535-7572 or jodihb@goshen.edu.
###
Goshen College, established in 1894, is a residential Christian liberal arts college rooted in the Anabaptist-Mennonite tradition. The college's Christ-centered core values — passionate learning, global citizenship, compassionate peacemaking and servant-leadership — prepare students as leaders for the church and world. Recognized for its unique Study-Service Term program, Goshen has earned citations of excellence in Barron's Best Buys in Education, "Colleges of Distinction," "Making a Difference College Guide" and U.S. News & World Report's "America's Best Colleges" edition, which named Goshen a "least debt college." Visit www.goshen.edu.