U.S.News again includes Goshen College in national ranking; GC places high among study abroad and service learning programs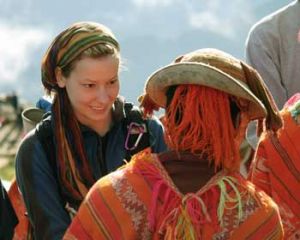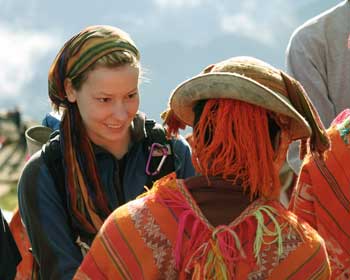 GOSHEN, Ind. — In the just-released 2005 U.S.News & World Report "America's Best Colleges" rankings, Goshen College placed solidly in the third tier of the Best Liberal Arts Colleges category for the fourth straight year and was recognized for program strengths that come from the school's commitment to global citizenship and servant leadership.
Goshen College is on two lists for outstanding programs. The college is listed among 25 schools for its 35-year-old study abroad program, and is listed among 23 schools for its service learning program.
Programs included on the study abroad list involved substantial academic work for credit – a year, a semester or an intensive experience equal to a course – and considerable interaction with the local culture. Among the service-learning programs listed, required (or for-credit) volunteer work in the community is an instructional strategy. In other words, what is learned in the field bolsters what happens in class and vice versa.
President Shirley H. Showalter said, "Two of our core values are developing global citizens and servant leaders. These honors demonstrate others' recognition of our long commitment to these values and the programs we have developed to foster them, like Study-Service Term and Celebrate Service Day."
Study-Service Term (SST) is Goshen College's study abroad program which began in 1968. Goshen was one of the first schools in the United States to include international education as part of its graduation requirements. More than 6,500 students have studied in 19 different countries through SST.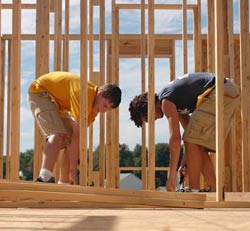 Goshen also offers service learning opportunities to all students. During the annual Celebrate Service Day more than 600 people leave the classroom to volunteer at local agencies and organizations. The college also offers specialized internships to explore the ministry, voluntary service or church camping positions, as well as leadership positions on campus. More than half of the campus community volunteers off campus during the year.
Showalter said, "Though numbers and rankings can be helpful for comparison and analysis, what they cannot fully illustrate are the amazing individuals teaching and learning at Goshen. The journeys students experience to other cultures and in service are fully woven into the academic and spiritual life of our campus. I know the joy of the journey first hand and am grateful that others will know it too."
The college rankings are based on seven indicators: peer assessment, graduation and retention rates, faculty resources, student selectivity, financial resources and alumni giving. Within its tier of over 50 colleges and universities, Goshen placed well above the average with its average alumni giving rate of 36 percent and with 39 percent of freshmen in the top 10 percent of their high school class in 2003.
The "national liberal arts colleges" category, in which Goshen College is ranked, is defined as schools emphasizing undergraduate education and awarding at least 50 percent of its degrees in the liberal arts disciplines. Of the 217 schools in this category, most are private institutions; 21 are public.
Many of the rankings and some articles from the "America's Best Colleges" guidebook appear in the Aug. 23, 2004, weekly issue of U.S.News & World Report. The annual guidebook went on sale the same day. All 2005 rankings are available on the magazine's Web site at www.usnews.com/.
Goshen College, established in 1894, is a four-year residential Christian liberal arts college rooted in the Anabaptist-Mennonite tradition. The college's Christ-centered core values – passionate learning, global citizenship, compassionate peacemaking and servant-leadership – prepare students as leaders for the church and world. Recognized for its unique Study-Service Term program, Goshen has earned citations of excellence in Barron's Best Buys in Education, "Colleges of Distinction," "Making a Difference College Guide" and U.S.News & World Report's "America's Best Colleges" edition, which named Goshen a "least debt college." Visit https://www.goshen.edu/.
Editors: For more information, contact News Bureau Director Jodi H. Beyeler at (574) 535-7572 or jodihb@goshen.edu.