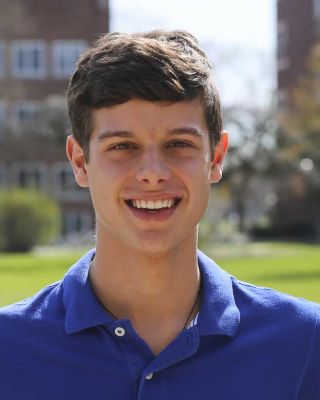 By Joshua Liechty, a sophomore molecular biology/biochemistry major from Archbold, Ohio
Focus on this week's theme: Jesus is born! Come, walk in the way of God's heart.
When I was thinking about the Christmas season and what it means for Jesus to be among us, a quote from Les Miserables came to mind. The quote is "To love another person is to see the face of God."
Often, I find myself wanting to feel the love of my friends and family, but after hearing this quote, I wonder if the act of loving gives us more joy. Society and the media praise the act of "receiving" (especially materialistically), while joy comes from giving. Obviously there is someone who receives every gift that is given and there is certainly joy in receiving gifts from those you love, but you will receive so much more joy from giving.
Jesus was always giving throughout his life; giving love, hope, positive energy to impact people's lives, and surely he received joy in doing it. Let us give with joyful hearts this Christmas season, and see how much you receive from the act of loving.