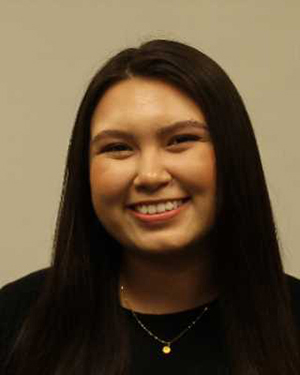 By Ainslee Zou, a sophomore music and molecular biology/biochemistry major from Bristol, Indiana 
This week's theme: God makes a way through mighty waters
Kintsugi is the ancient Japanese art of repairing broken pottery with gold. When a beloved piece of pottery is broken, the shards are not just swept away, never to be seen again; they are restored with a lacquer made of gold, silver and platinum. The once-broken vessel becomes more beautiful and more valuable than it was before. The new vessel has been given new life.
What is restoration? Restoration comes from destruction, but with new conditions. The truest pain of loss is knowing what once was, but also knowing it can never be again. Sometimes I wonder, why does God allow this to happen to me? If God loves me so much, why won't God protect me from pain? In John 9, Jesus' disciples asked who sinned to make a blind man blind. Jesus said, "this happened so that the works of God might be displayed in him." When we find ourselves hopeless, lost, confused or broken, our first instinct isn't to thank God. Maybe we should. God has given us an opportunity to be repaired through Jesus. God takes our broken bodies, broken minds, broken hearts and broken souls and makes something beautiful from the pieces.
In Psalm 126, when the Israelites returned from exile, they were restored. When they sowed tears, they reaped joy. This world is full of broken stories, broken relationships, broken people. Our first instinct when we are broken is to panic, try to fix things, try to turn back time and end up hurting ourselves on the sharp, broken pieces. Instead, allow God to weave healing and peace through your broken soul. I promise, we will be restored to be far more valuable, far more beautiful and far more whole than we ever were before.