Physical Plant: At a glance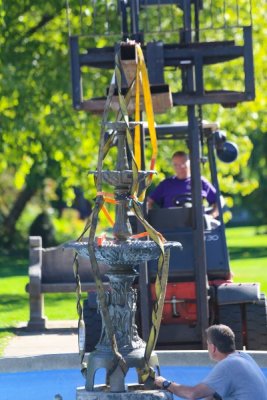 OFFICE HOURS:
Monday-Friday: 7:30 a.m. – 12 p.m., 1 – 4:30 p.m.
CONTACT:
Phone: (574) 535-7351
Email: physplant@goshen.edu
After hours (4:30 p.m. – 7:30 a.m.), contact Campus Safety at (574) 535-7599.
MAILING ADDRESS:
Physical Plant Goshen College
1700 S. Main St.
Goshen, IN 46526
DIRECTIONS:
The Physical Plant is located on campus south of College Ave, east of the railroad crossing.
View our campus map.
EMERGENCY SERVICE
All calls for emergency service (situations that are life-threatening or likely to cause severe damage to a college building or facility) should be called in immediately. At night, during weekends or holidays, call the Campus Safety at 574.535.7599
MISSION
The primary mission of the Goshen College Physical Plant is to maintain a safe, clean, attractive environment for our students to learn and live in. Our responsibility is immense and varied, consisting of 19 different buildings dating back to 1894: 750,0000 square feet of buildings and 130 acres of grounds.
AREAS OF RESPONSIBILITY
The department consists of four basic areas with different responsibilities:
Custodial: Primary responsibility is to assist with cleaning campus buildings as part of a cleaning team under the direction of the Team Leader.  All cleaning activities are in partnership with other members of the team. Care and clean assigned building(s) with regular daily periods of self-directed activity performing a variety of tasks and activities designed to maintain the college in an orderly, sanitary, safe and attractive condition.
Grounds: A Groundskeeper, or Caretaker, is responsible for maintaining an aesthetically-pleasing and functional outdoor space. Their duties include planting flowers and shrubbery, mowing lawns and communicating with the property owner to determine their vision for the space.
Maintenance:  Organize and direct the minor remodeling of all general maintenance, painting and hardware repair for all, academic buildings, dormitories and all off campus housing.
Systems:  Maintain all academic, dormitories and off campus housing refrigeration, air-conditioning, heating, ventilation, plumbing and electrical systems.
REQUESTS FOR SERVICE: Work orders
All nonemergency work is encouraged to submit a work order via our online work order system, School Dude.
---
In honor of Clayton E. Shetler
Director of Facilities

Commemorating 28 years of service to Goshen College

July 1, 1989 – June 30, 2017

---
STUDENT and STAFF WORKERS (2021-2022)