Quality programs for the community.
Afternoon Sabbatical was started by community women and college personnel in 1977 as a way for the community and college to connect through programs that draw on the expertise of Goshen College faculty and community members. The concept has grown into a yearly series with on-campus programs held on a Tuesday of each month during the school year and bus trips for off-campus tours. Campus programs are held in the Music Center Sauder Concert Hall and are followed by a reception in the lobby. On campus programs are free except for the international luncheon held in the Church Fellowship Hall.
2015-16 Line-up
Tuesday, Sept. 8 at 1 p.m. in Sauder Concert Hall, Music Center
"Historic Downtown Goshen, a New Direction for a Neighborhood," by Eric Kanagy, president & CEO, RedPost and Gina Leichty, co-owner, Eyedart Creative Studio
In 1983, the National Register of Historic Places added Goshen's historic downtown district to their register. Since that time, downtown Goshen has undergone significant revitalization with more exciting changes to come. Come hear the latest updates on the feasibility of developing the second stories of downtown buildings, railroad overpass, the Hawks Building, Millrace Canal development and Goshen Theater plans.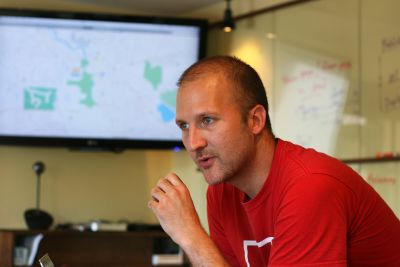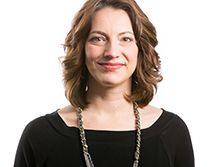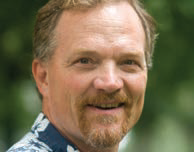 Tuesday, Oct. 13 at noon in the Church-Chapel Fellowship Hall
International Luncheon: "Cuba: A Land of Paradox," by Dr. David Ostergren. Join us for a delicious Cuban meal and a presentation by David Ostergren, who has done research in Cuba and witnessed the changes happening there. Cuba guarantees medical care, education and water for its citizens, and its farmers grow high-quality food with few pesticides and fertilizer. It also has one of the most extensively protected conservation areas in the world. Paradoxically, visits to parks and a steady diet of great food is a luxury for many Cuban citizens. Cost: $22. Call 574-535-7565 to register, $5 late fee after Oct. 3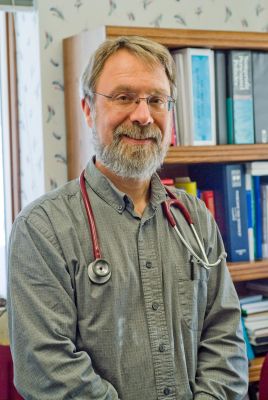 Tuesday, Nov. 10 at 1 p.m. in Sauder Concert Hall, Music Center
"Affordable, High Quality Primary Care – from Oxymoron to Reality," by Dr. James Nelson Gingerich
You will not want to miss this enthusiastic presentation by Dr. Gingerich as he shares the Maple City Health Center's vision of quality health care for its clients. He will share the newest direction of this innovative health care center serving the needs of its community.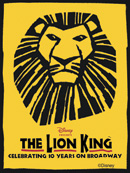 Saturday, Dec. 12 at Cadillac Palace Theater in Chicago, all day event
Fall Bus Trip to "Lion King"
The Lion King is returning to Chicago. If you haven't seen this wonderful musical, you will want to add this to your Christmas celebration. Give this "gift of experience" to your friend, your child
or your grandchild and enjoy an outing in Chicago during the Christmas season.
Cost: $135, includes a dress circle or loge section (top-priced seating) ticket, bus travel and sack lunch on the way home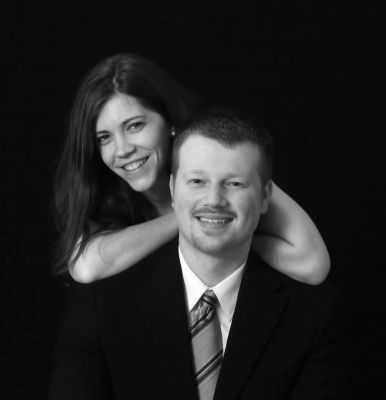 Tuesday, Dec. 15 at 1 p.m. in Sauder Concert Hall, Music Center
"The Norell Piano Duo Presents Tchaikovsky's Nutcracker Suite," by Dr. Luke Norell and Dr. Mary Rose Norell
Ring in the Christmas season with a performance of Tchaikovsky's festive Nutcracker Suite, played on two pianos by the Norell Piano Duo! This celebratory program will also feature seasonal works by Bach and Liszt.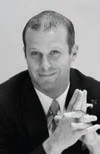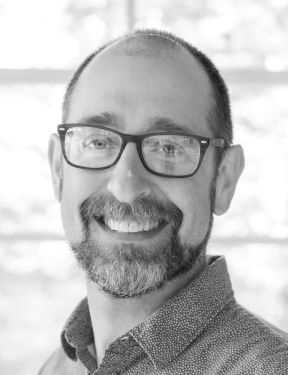 Tuesday, Feb. 9 at 1 p.m. in Sauder Concert Hall, Music Center
"All About that Bass (and Tenor)," by Dr. Scott Hochstetler and Steve Snyder
Come spend an afternoon featuring choral music of the lower registers as the Goshen College Men's Chorus and the Goshen High School Crimson Men's Choir join forces. Be enveloped in rich sonorities as conductors Scott Hochstetler and Stephen Snyder lead their award-winning ensembles in solo and joint selections.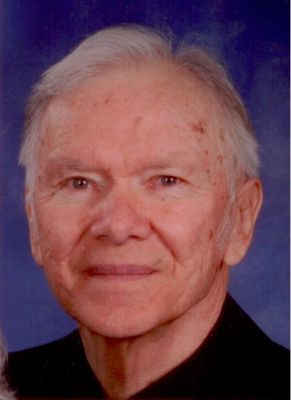 Tuesday, March 8 at 1 p.m. in Sauder Concert Hall, Music Center
"Conflict Within Islam: The Sunni-Shia Divide," by Dr. Marlin Jeschke
A split occurred in the very first generation of Islam. It has endured, grown in its reach and complexity, and continues to generate conflict in many parts of the Islamic world, poisoning politics and often erupting in a violence that strikes innocent populations. Listen as Marlin Jeschke discusses the issues in this conflict that cause it
to persist.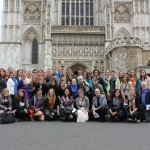 Tuesday, April 12 at 1 p.m. in Sauder Concert Hall, Music Center
"May Term in England," by Dr. Doug Caskey, Dr. Debra Detwiler Brubaker, and Dr. Randy Horst
Travel vicariously to London with three Goshen College professors as they share their experiences leading students on this wonderful May term experience. What can be better than combining theater, music and art in a three week collage of sight and sound?
May 2016 bus trip to be announced.