Shirley Showalter, former Goshen College President, to hold book talk about grandparenting in Goshen on Aug. 4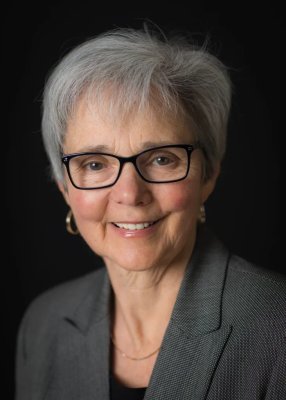 Former Goshen College President Shirley Showalter is returning to Goshen next week, months after releasing her second book, The Mindful Grandparent: The Art of Loving Our Children's Children, co-authored by Marilyn McEntire. To celebrate the release, Showalter is hosting a book talk at Fables Books in Downtown Goshen on Thursday, August 4, from 5-6:30 p.m.
During the event, Goshen College Associate Professor of Communication and WGCS General Manager Jason Samuel will be interviewing her, and a book signing will follow.
Showalter describes The Mindful Grandparent as "part memoir, part research and part practical suggestion." But the book isn't just for grandparents. Anyone who loves children will get something out of it, according to Showalter.
The concept for the book was born while Showalter and McEntire were speaking at a faith and writing conference panel at Calvin College. After more conversation, both authors believed grandparenting was a subject that deserved more attention than it currently gets.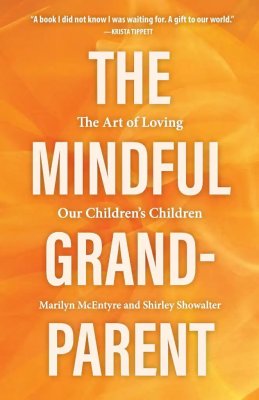 Showalter credits "finding the joy of being a grandparent, deep and delightful even more so than I anticipated," as to what really spurred her to write a second book, and more specifically a book on the topic.
When asked how her time at Goshen College influenced her book, Showalter said, "My desire has always been to learn and to teach. It's my natural response to the world. This is another way of teaching and learning."
Showalter joined the Goshen College English Department faculty in 1976 and later served as the 14th president of Goshen College from 1997 to 2004. After her presidency at Goshen College, Showalter became a foundation executive at The Fetzer Institute, a nonprofit, private operating foundation that fosters awareness of the power of love and forgiveness in the emerging global community. She is now a writer, speaker, blogger and consultant living in Lititz, Pa. This is Showalter's second book; her first, Blush: A Mennonite Girl Meets a Glittering World, was published in 2013.