Conversation on women and peacebuilding in Indonesia to take place Nov. 30
Yoder Public Affairs Lecture: Women and Peacebuilding in Indonesia: A conversation with Endah Setyowati and Jan Bender Shetler
Date & Time: Tuesday, Nov. 30, 7:30 p.m.
Location: Church-Chapel, Koinonia Room
Cost: Free and open to the public
Endah "Etty" Setyowati, a visiting global scholar at Goshen College from the Duta Wacana Christian University in Yogyakarta, Indonesia, will speak with Jan Bender Shetler, director of global engagement at GC, for a Yoder Public Affairs Lecture titled "Women and Peacebuilding in Indonesia," on Tuesday, Nov. 30, 7:30 p.m. in the Church-Chapel, Koinonia Room. This event is free and open to the public.
Setyowati will engage in a conversation with Shetler about the origins of religious and ethnic conflict in Indonesia. She will talk about the response of civil society, including her university, to that challenge, and her own personal journey as a woman entering situations of conflict. Her story illustrates the efficacy of Indonesian women in building peace.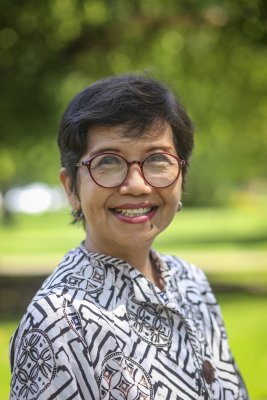 Endah Setyowati grew up in Surabaya, the largest city in East Java, Indonesia. She completed her undergraduate degree in History at the Cultural Sciences Gadjah Mada at Yogyakarta, and earned her graduate degree in peace and conflict resolution in the same university. In 2006 she was invited to the International Fellowship Program by the Ford Foundation to pursue a second master's degree in coexistence and conflict from the Heller School of Social Policy and Management at Brandeis University in Massachusetts. She also attended the Summer Peacebuilding Institute at the Center for Justice and Peacebuilding at Eastern Mennonite University in 2003 with the support of MCC Indonesia.
Setyowati has taught humanities courses at Duta Wacana Christian University (DWCU) since 1993. She was actively involved in peace-building efforts through the Center for Study and Promotion of Peace at DWCU. From 2000-2006 she worked as a member of the facilitator team for post-conflict community-level peace empowerment involving religious and ethnic identities in several regions in Indonesia.
She has served as an independent election observer for legislative members and presidential elections as well as regional head of elections in the two municipalities in Yogyakarta Special Province. Since 2018, she has served as a member of the DWCU medical faculty research ethics committee. She has also worked with OHANA Indonesia, a non-profit organization led by women and people with disabilities, engaged in the issue of strengthening groups of children, girls, and women with disabilities.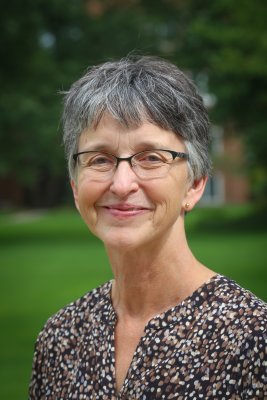 Jan Bender Shetler heads the global engagement office at Goshen College, where she also teaches world history, particularly Africa and the developing world. Her research is on oral tradition, social identity and landscape memory in the western Serengeti, Tanzania. Before teaching she worked eleven years for Mennonite Central Committee doing community development in Ethiopia, the Congo and Tanzania. Courses such as Ethnic Conflict, Global Poverty, Environmental History and Women's History reflect her desire to connect history with issues of current concern.
She has written three books, including "Claiming Civic Virtue: Gendered Network Memory in the Mara Region, Tanzania," (University of Wisconsin Press, July 2019), "Imagining Serengeti: A History of Landscape Memory in Tanzania from Earliest Times to the Present," (Athens: Ohio University Press, May 2007) and "Telling our Own Stories: Local Histories from South Mara, Tanzania, African Sources for African History," (Leiden & Boston: Brill, 2003). She has also edited several books and published book chapters and journal articles.
Shetler has co-led Goshen College's Study-Service Term in Ethiopia (Spring 2005), Tanzania (Spring 2008), and Senegal (Summer 2016) and now serves as the director of SST.