Three education students named Indiana Outstanding Future Educators
By Augusta Nafziger '23
Three Goshen College students have been named 2021 Outstanding Future Educators by the Indiana Association of Colleges for Teacher Education (IACTE). Vianey Latisnere Reinada, Shelbey Younts and Emily Sandler received the award along with 104 other students studying education in the state of Indiana.
Kathy Meyer Reimer, professor of education, said that IACTE Outstanding Future Educators are chosen for their excellence throughout their student careers.
"IACTE looks both at your coursework up until you get to student teaching and… what you're able to do when you're in the field," she said. "Is your practice student-centered, are your planning skills solid, are you able to work in the classroom with good management and discipline?"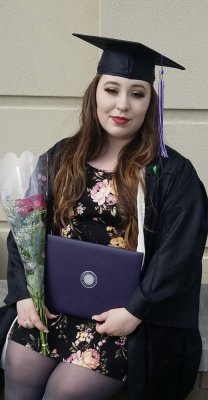 Latisnere Reinada, a senior elementary education major from Goshen, said she was honored to receive the Outstanding Future Educator award.
"Part of being an outstanding educator is putting the needs of the student first," she said. "This award motivates me to continue doing that, whether it be academically or emotionally. I look forward to growing professionally so I can find even more ways to support my students."
In a speech honoring Latisnere Reinada's award, Elisa Zwier, assistant professor of education, noted that Latisnere Reinada always goes the extra mile.
"Whether she's exploring physical geography on Google Earth with 5th graders, filming a science lab on how eardrums work from her living room (thanks pandemic!), or inspiring second grade EL students to confidently give speeches on ferrets, Vianey shines bright," said Zwier.
Latisnere Reinada hopes to continue "creating meaningful bonds and relationships with her students" as she advances her teaching career.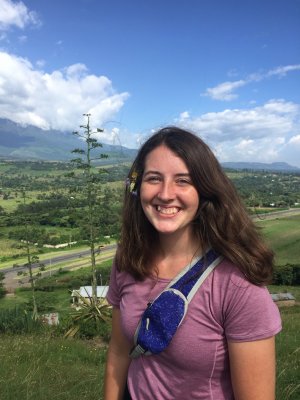 Younts, a senior elementary education and special education major from Twin Lake, Michigan, was surprised when she learned that she had received the award.
"Teaching is a big passion for me, but not a place I expect to receive recognition in," she said.  "So when I was told I was a recipient of the award I felt so honored to be chosen by people who have been in the field for a long time."
Younts' favorite part of teaching is working with the younger generation and watching them grow.
"I love to teach my students and watch them learn, but I also learn so much from my students and want to have a positive impact on their life," she said. "Teachers have a big platform to impact students' lives and I hope to do all that I can to help them to be good people when they leave school and go out into the world. I really think it is one of the best careers and am so excited to begin my teaching career."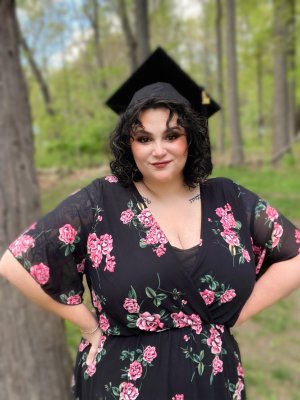 Sandler, a senior secondary education and American Sign Language major from Granger, Indiana, was the third Goshen College recipient of the Outstanding Future Educator award this year.
"I have been dead set on being an ASL teacher since I was 14," she said. "All of my attention and all of my energy has been poured into this, and to be validated for that in my last semester of my undergraduate after nine years of dreaming… the payoff feels incredible."
Sandler wants to use her skills as a teacher to help kids fall in love with their education.
"Our world today is complex and sometimes disheartening, and high school students are undergoing a pivotal process in their development," she said. "Giving them a reason to love where they are and what they do, or even just a reason to get out of bed and come to school in the morning, is the most rewarding part. Education doesn't feel like work; it feels like crafting a gift for someone you love."
Meyer Reimer commends all three of the recipients for their skills in teaching and dedication to their careers.