Magician Mike Super to present virtual show as part of 2021-22 Performing Arts Series lineup release
Performance: Mike Super ‒ Magic and Illusion (Virtual Show)
Date & Time: Friday, June 18 at 7:30 p.m. EST
Location: Virtual
Tickets: $15 individual, $25 family, available at goshen.edu/tickets.
---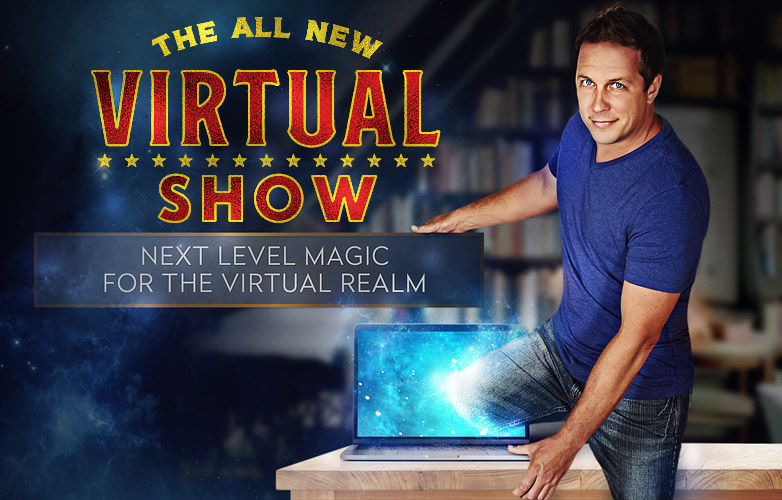 Magician and illusionist Mike Super will present a virtual performance on Friday, June 18 at 7:30 p.m. Following the performance, the unveiling of the 2021-22 Performing Arts Series lineup will take place.Mike Super has taken the magic and entertainment world by storm in recent years, winning NBC's magic competition show "Phenomenon" and finishing as a top finalist on Season nine of "America's Got Talent." He has also appeared on "The Ellen DeGeneres Show" and Penn and Teller's "Fool Us." His awards and accolades include the titles of "Campus Activities Magazine" Entertainer of the Year, Best Performing Artist of the Year, and Best Novelty Performer of the Year, as well as the fan-voted title of America's Favorite Mystifier on "Phenomenon."
Mike Super got his start in magic at age six after visiting a magic shop in Walt Disney World. Inspired by the magic he saw there, he began hosting magic shows in his backyard every week, charging a nickel for each performance. Today, Mike Super presents up to 200 shows a year across the United States, performing to sold-out audiences in arenas, colleges, casinos and more.
Throughout the pandemic, Mike Super has stayed connected with audiences through his immersive virtual performances. His personality, humor and talent allow him to reach viewers through computer screens all around the globe, engaging them in a magic experience that will leave them enchanted. Audience members can expect to be wowed by his virtual show, which will set the stage for the 2021-22 Performing Arts Series at Goshen College.
Individual tickets are $15 and family tickets are $25, and are available at goshen.edu/tickets.