GC librarian Erin Milanese inducted into PALNI Hall of Fame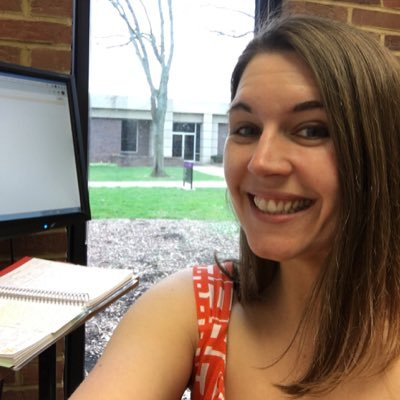 Goshen College Head of Learning Technologies Erin Milanese was inducted into the "PALNI Hall of Fame" for her active involvement and contributions to the PALNI PALSave program and the Instructional Technology advisory group. She joins Eric Bradley, head of research and instruction, and Joe Springer, Mennonite Historical Library curator, who were inducted into the PALNI Hall of Fame in 2017.
"I am passionate about making education and course materials more affordable for students," Milanese said. "Getting to be involved with this work as the PALNI PALSave Affordable Learning Project Coordinator has been an amazing opportunity, and I'm honored to be inducted into the Hall of Fame."
In her leadership roles as the coordinator of the PALSave program and the Instructional Technology group steering committee, she has developed meetings and summits, shared knowledge and engaged others, and was a key developer of the Instructional Tech Tools website. Her expertise and dedication to these projects are exceptional.
The Private Academic Library Network of Indiana Inc. (PALNI) honored library leadership and staff by presenting a combined twenty-two awards during the August 7 all-staff meeting and September 24th Board meeting. Collaborative work and the library directors and their staff's individual efforts further the organization's mission: to collaborate to enhance the teaching and learning missions of private higher education in Indiana by optimizing resources and services while strengthening leadership and professional development.
The PALNI Executive Director Kirsten Leonard bestowed five categories of awards:
The "Hall of Fame" award recognizes library staff who've volunteered long-standing service and invested above and beyond in PALNI initiatives.
The "Outstanding Service 2020" award acknowledges active facilitators who drive action items and advance projects throughout the year.
The "Heart of PALNI Award" is given to staff who embody PALNI's deep collaboration and supportive culture.
The "Outstanding Achievement Award for Leadership in Deep Collaboration" honors select library senior leaders who have led the way in working together more deliberately and effectively during the year.
The "Lifetime Visionary Award for Leadership in Deep Collaboration" honors those who have articulated the nature of the changing information services landscape and provided long-standing leadership to work together to meet those needs.