Roundtable conversation about global public health will bring together three alumni award-winners
Virtual Roundtable Conversation: Franklin Baer, Rebecca Shetler Fast and Paul Shetler Fast
Date and time: Tuesday, Sept. 29 at 7:30 p.m.
Location: Virtual Webinar  | Goshen College Livestream |  Facebook Live
Cost: Free and open to the public
---
Three 2020 Goshen College alumni award-winners, Franklin Baer, Rebecca Shetler Fast and Paul Shetler Fast, will speak during a virtual roundtable conversation about community networks and successful global public health on Tuesday, Sept. 29 at 7:30 p.m.
The roundtable will explore the significance of local partners in accomplishing the work of public health both at home and abroad, covering both basic primary healthcare and public mental health work starting from grassroots work with communities adapted to local cultures and contexts
Brianne Brenneman, a visiting assistant professor in Goshen College's new public health program and a 2017 GC alumna, will host the discussion.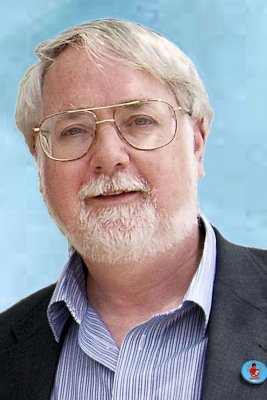 Franklin Baer is a 1972 Goshen College graduate from Harrisonburg, Virginia and a 2020 Culture For Service Award-winner. His 35-year international career spanned 30 countries, as a senior advisor-consultant for Interchurch Medical Assistance (IMA) World Health and as founding member and vice president for Sante Rurale (SANRU) in the Democratic Republic of Congo (DRC).
After Goshen, Baer earned a master's degree in tropical medicine from Johns Hopkins in 1976 and a doctoral degree in public health from Tulane University in 1982, after which he served for 10 years as the project manager of the USAID-funded SANRU Basic Rural Health project in Zaire.
After leaving Zaire in 1991, Baer became a freelance consultant specializing in consensus-building, integrated design, leadership training and participatory evaluation of primary health care systems in collaboration with faith-based organizations and non-governmental organizations.
In 2017, he was awarded the Christian International Health Champion Award by the Christian Connections for International Health (CCIH), for his dedication to global health from a Christian perspective. In 2019, he received the Global Achievement Award from Johns Hopkins University.
Paul and Rebecca Shetler Fast are 2008 Goshen College alumni and 2020 Young Alumni Award-winners. They served as co-country directors in Haiti for Mennonite Central Committee (MCC).
While in Haiti, Paul and Rebecca worked with diverse local partners working on water and sanitation, nutrition, mental health, reforestation, restorative justice, and education for vulnerable youth. Following Hurricane Matthew in 2016, Paul, Rebecca and others at MCC worked to pilot a new model of water, sanitation, and hygiene (WASH) programming to combat cholera in hotspot communities that had been devastated by the disease since it was brought to Haiti by UN forces in 2010. These efforts contributed to the elimination of cholera in all participating communities within six months of implementation.
Having returned to Goshen, Rebecca directs The SOURCE, Elkhart County's children's mental health network. Rebecca previously served as representative for MCC in Haiti, and prior to that in clinical mental health practice specializing in trauma and PTSD treatment.
Paul is the Global Health Coordinator for MCC, previously Representative for Mennonite Central Committee in Haiti and served in several hospital management and systems improvement positions with Virginia Healthcare in Butler and Pittsburgh, Pennsylvania.
This roundtable will take place as part of Goshen's Virtual Homecoming Week, and is sponsored by Goshen College Alumni Council and hosted by the Yoder Public Affairs Lecture Series