91.1 The Globe in pandemic mode: a conversation with General Manager Jason Samuel
By: Nathan Pauls '21
On May 12, I had the pleasure to sit down via Zoom call with Jason Samuel, General Manager for Goshen College's 91.1 The Globe. Due to COVID-19, The Globe lost most of its staff as students headed back home. During the first two weeks of May, the Globe has been running it's yearly membership drive with a goal of $50,000 to fund the station's operation.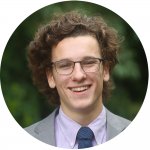 Nathan Pauls: Despite the campus that it lives on being shut down, Goshen College's 91.1, The Globe is still running. Today, I have with me general manager of The Globe, Jason Samuel. Jason, now that the station has shifted into pandemic mode, and on top of that is running its membership drive for the first two weeks of May, can you tell me what a usual day at 91.1 The Globe looks like?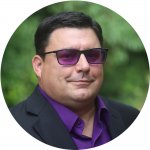 Jason Samuel: Well, a lot of us are experiencing a new normal, Nathan, and The Globe is no exception. I'm here six days a week. And it's kind of been that way since we all had to scatter. Typically, I come in in the morning and I leave after dinner. That's usually how the day goes. So nine or 10 hours. It just depends.
Fortunately for us, we've had some people help out behind the scenes tremendously. So when I come in and whether I'm on live or maybe we have a guest, D.J., live somebody is live every day and we update the weather throughout the day as well. And that's mainly so that we can let everybody know that we're here and The Globe's not going anywhere.
ITS Media has been a huge help behind the scenes with a lot of the things that we're trying to do in regard to how the infrastructure, the radio station runs. You know, there's the music and there's the programming backbone to the radio station. So typically it's just making sure that we're playing the music.
And that hasn't changed. There are concerts right now, Nathan. But, albums are still coming out. Singles are still being released. And so those things have to go into our programming.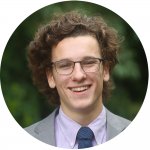 NP: Now, you've talked about having a new normal at the Globe. How does that affect cleaning practices around the station?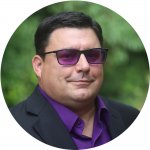 JS: It's kind of crazy. We've all got our masks. And you sanitize after everybody uses something. And you know what it's like with the console and the monitors, mouse, keyboards. Well, all that has to be sanitized after every person uses it. And so that's an extra step. I don't talk with the mask on when I'm on the air unless… there was one time that we did like a hand-off.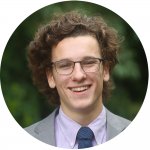 NP As a Globe staff member myself, I know I sorely miss working at the Globe. Do you miss having a whole crew of students to help run the station?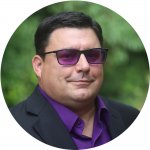 JS: More than words. More than words. There are days where–it's kind of crazy–but you guys feel close to me, because we can interact like you and I are now, or [via] emails, texts, some social media stuff. And there can be times where I might not see a student, even though they're on campus and part of the staff, for a week or so. But it's almost like I'm playing that same tape over and over again. And eventually you're like, they're not here.
But more than that, the daily interaction that I would have with you and you would have with the station, even if it wasn't us together at the same time, we'd eventually see each other several times a week. There is none of that. The radio station is still living and breathing, but it's not nearly the same without you here. Yeah, sure. I've talked to most all of you either through Zoom or on the phone or via text. But it's not, it's nothing, nothing close to what it would be, should be or could be.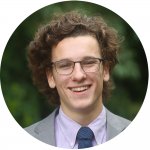 NP: Because all The Globe staff are spread out around "The Globe" that severely limits in-person DJing, production work and other jobs around the station. That being said, are there any ways that Globe staff are keeping involved with the station from afar?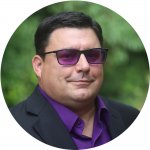 JS: Well, I can tell you one of the easiest things to point to would be, especially now during the membership drive, most of you are doing a great job of sharing and liking our posts on social platforms, Facebook, Instagram and Twitter about the membership drive.
I've mostly interacted with staff one-on-one or two-on-one in those types of environments. Also, a couple of students are either recorded, or are working on recordings that I can use and kind of like what we call Evergreens. So they can record some content and it has a little bit of shelf life because it's not tied specifically necessarily to a particular event or time. In some ways that's the best we can do. Everything from the work that the staff can do remotely like a promo, cutting a promo and sending it or swinging in when nobody else is here because you're local and you can cut a bunch of liners. I know it's not the same for anybody, you know, but it's still it's still something.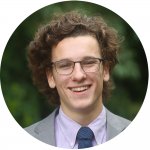 NP: Thanks so much for sitting down with me, Jason. I super appreciate it. Thanks for your time.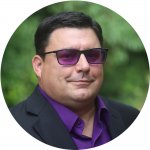 JS: Nathan, it's actually, it's a pleasure to talk to you. I'm excited for the future. I'm excited for you to be back in the fall and the rest of the students and we're going to be in some new digs. So that's something to look forward to for all of us.