122nd commencement goes virtual
» View the Virtual Commencement with American Sign Language interpretation
» View the Virtual Commencement Booklet, with the names of all graduates (PDF)
» View the Virtual Commencement Program, with the order and names of those involved (PDF)
---
Although the 218 members of the Goshen College Class of 2020 were unable to gather together for their graduation on April 26, they were each honored in a virtual commencement ceremony, the first of its kind in Goshen College's 125-year history.
Graduates in the Class of 2020 were awarded the following degrees: 134 Bachelor of Arts, 38 Bachelor of Science in Nursing, 4 Bachelor of Science, 16 Master of Science in Nursing as family nurse practitioners, 10 Master of Arts in Environmental Education and 16 Master of Business Administration.
The virtual event combined pre-recorded music, photos and messages from class members and President Rebecca Stoltzfus. Vice chair of the Goshen College Board of Directors, Felipe Hinojosa, opened with a welcome to all viewers.
"Instead of packing ourselves into the Rec-Fitness Center gym, we are gathering together from all over the country, and really from all over the world," Hinojosa said. "Whether you're watching this by yourself, with housemates or family members, know that right now you're joined by thousands of others, really a global network of Maple Leafs – all here to celebrate you."
Three students - Sonia Nzuzi, a nursing major from the Democratic Republic of the Congo; Lydia Dyck, a biology and sustainability studies double major from Durham, Ontario; and Elijah Lora, a history major from Goshen - provided short reflections from their experiences at Goshen.
Faith, Hope and Love soup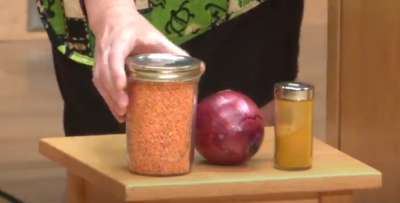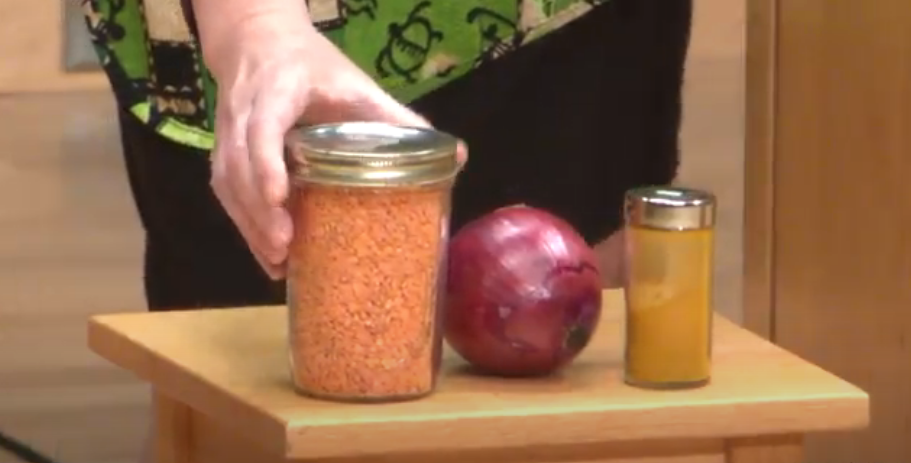 President Stoltzfus spoke about this being a time for loaves and fishes, using her love of cooking as an illustration for the themes of faith, hope and love.
» Read: President Stoltzfus' speech: 'A time for loaves and fishes'
"While I always enjoy speaking to you, right now, there is nothing that I would like to do more than to cook for you. To comfort you. To feed you."
President Stoltzfus provided a literal recipe for "faith, hope and love soup" - a red lentil curry.
"When I make this soup, I will always think of you," Stoltzfus said. "And if you make this soup, I invite you to think of your fellow classmates, the unforgettable graduating class of 2020. We will forever remember you: your achievements, your unprecedented experiences, the way we all worked together to keep each other safe, this historic commencement."
Graduates and Retirees recognized 
During the commencement ceremony, the college also honored five retiring teaching and administrative faculty: Dr. Doug Caskey, Professor of Theater; Glenn Gilbert, Director of Facilities; Michael Sherer, Director of Information and Technology Services; Dr. Ann Hostetler, Professor of English; and Dr. Brenda Srof, Professor of Nursing.
In lieu of graduates walking across the stage, the name of each graduate was read out loud, along with their photo shown on screen.
» Related: Goshen College celebrates 'unforgettable class of 2020'