José Miguel Chiquito-Galván '20: A vision for a better tomorrow
In this series, graduating seniors from the Class of 2020 share their thoughts and reflections as their final semester comes to an end in ways that no one ever expected.
Read this reflection in Spanish.
---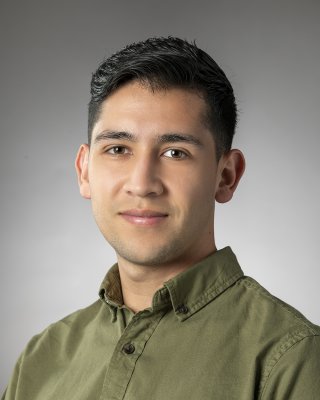 I am one of Goshen's first sustainability majors to graduate this year. This pandemic has reinforced my belief that now, more than ever, studying societal and natural systems is essential in order to forge a happier, more just and sustainable world.
It is not enough to go back to "normal," we must progress. Helping each other is crucial but so is dreaming. Please indulge me as I share my vision for a better tomorrow.
In the future, ample green corridors will run parallel to bike paths that connect parks in Goshen. These paths will lead outside of city limits where a natural park will surround the city. The park will have woods and prairies that will attract a great diversity of wildlife.
Goshen will be an example for its renewable energy-powered buildings and industries. Each new building will be constructed of recycled and recyclable materials.
Downtown will become a great cultural plaza accessible to only people, not vehicles. New streets and public art will honor the great cultural diversity of our city's people. Homelessness will be abolished since the city pays next to nothing for energy and will be able to give a home to anyone who needs it. There will be no hunger since nearly half of the city's food will come from home gardens.
This quaint city with more bicycles than cars will not be the victim of another global catastrophe, but the example of a sustainable community capable of thriving in the midst of adversity.
Jose Chiquito Galvan is a sustainability studies major from Goshen. He is a founding member of Ecotiva Collective, served on the GC Student Senate, Intercultural Committee and Diversity, Equity and Inclusion Task Force.