Taliah Borom '20: Finding my people
In this series, graduating seniors from the Class of 2020 share their thoughts and reflections as their final semester comes to an end in ways that no one ever expected. 
---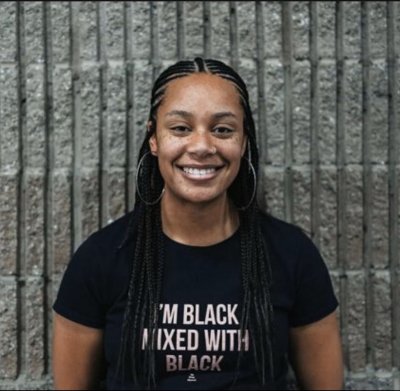 When I arrived in Goshen in August of 2016 I didn't know a single person. I was anxious about making new friends and the challenges of being away from home. However, I was also excited for this new chapter in my life and the opportunities that were to come. Fast forward four years later and like many in the 2020 class, I am saddened and disappointed with how my time at GC abruptly ended. Recently, the COVID-19 pandemic has impacted everyone worldwide. Over the past few weeks as I've personally been impacted, like many, it's been difficult ending my four years at GC in this way, along with trying to navigate the unknown of what's next.
Despite this, one thing has continued to stand out to me during these trying times. Throughout my experiences at GC, the people I have met and the relationships I have built are the very reason why leaving has been so hard. Before going to college I was told "college is where you find your lifetime friends," and I can honestly say GC brought me to my people. Over the years, I have built relationships with people who support and love me unconditionally. I've been profoundly impacted by individuals who I connected with on varying levels, regardless of things like cultural or language barriers. While I am saddened by my ending at GC, I am forever grateful for the lifelong friendships Goshen College has blessed me with. For the past four years these individuals have added value into my life and shaped me into the young lady I am leaving Goshen College today.
Taliah Borom is a Spanish major from Indianapolis. She is a member of the women's soccer team, studied abroad in Spain, Peru and Mexico and has led coding camps for young girls in Indianapolis.