Class of 1969 builds study abroad endowment for 50th anniversary
On Sept. 12, 1968, the first official Study-Service Trimester (SST) groups left Goshen College for Costa Rica, Guadeloupe and Jamaica. Nearly 50 seniors took part in SST groups that year, and 50-plus years later are leading the way again by helping build the endowment for the college's Study-Service Term program.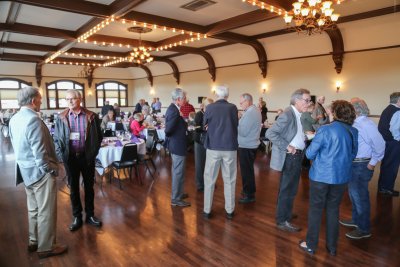 As part of their 50th class anniversary in October 2019, members of the Class of 1969 raised more than $180,000 in cash and pledges and nearly a half million dollars in deferred gift pledges from 65 class members, which will help endow the SST program.
The idea began to form in 2013 when Ron '69 and Linda '90 Gunden, of Willis, Texas, saw the Class of 1953 raise money during their 60th reunion for a new picnic table for students. Their gift inspired Ron to reflect on the ways his class could also give back to the college.
"As I reflected on my positive relationship with the college, I was motivated to explore the possibility of doing something significant as a 50th anniversary class gift, and the idea of the SST endowment came to mind," Gunden said.
Gunden, who worked at Goshen College from 1981-1997 and led an SST group in Guadeloupe, knew that the college covers the costs of the program above what student tuition covers. This includes travel costs, housing in host countries, adjunct professors to replace faculty SST leaders and other administrative costs, which totals more than half a million dollars each year.
Gunden began running the idea by classmates, including Tom '69 and Trinda Bishop '69, of Greenwood Village, Colorado, and Larry '69 and Rosemary Rupp '69, of Goshen, as well as others whenever they had the chance.
"At the time of our 45th class reunion in 2014, we continued to test the idea with a few other classmates, and all reacted positively," Gunden said. "So we knew we had a compelling class project and we were motivated to keep moving forward."
The three couples formed a committee and made pledges and estate commitments to the project, and set goals for what they'd like to bring in from their class.
"We began asking classmates who we knew well to join us, and this continued sporadically over the next four years," Gunden said. "During the entire time, we were working closely with the college relations staff, they were very helpful and supportive."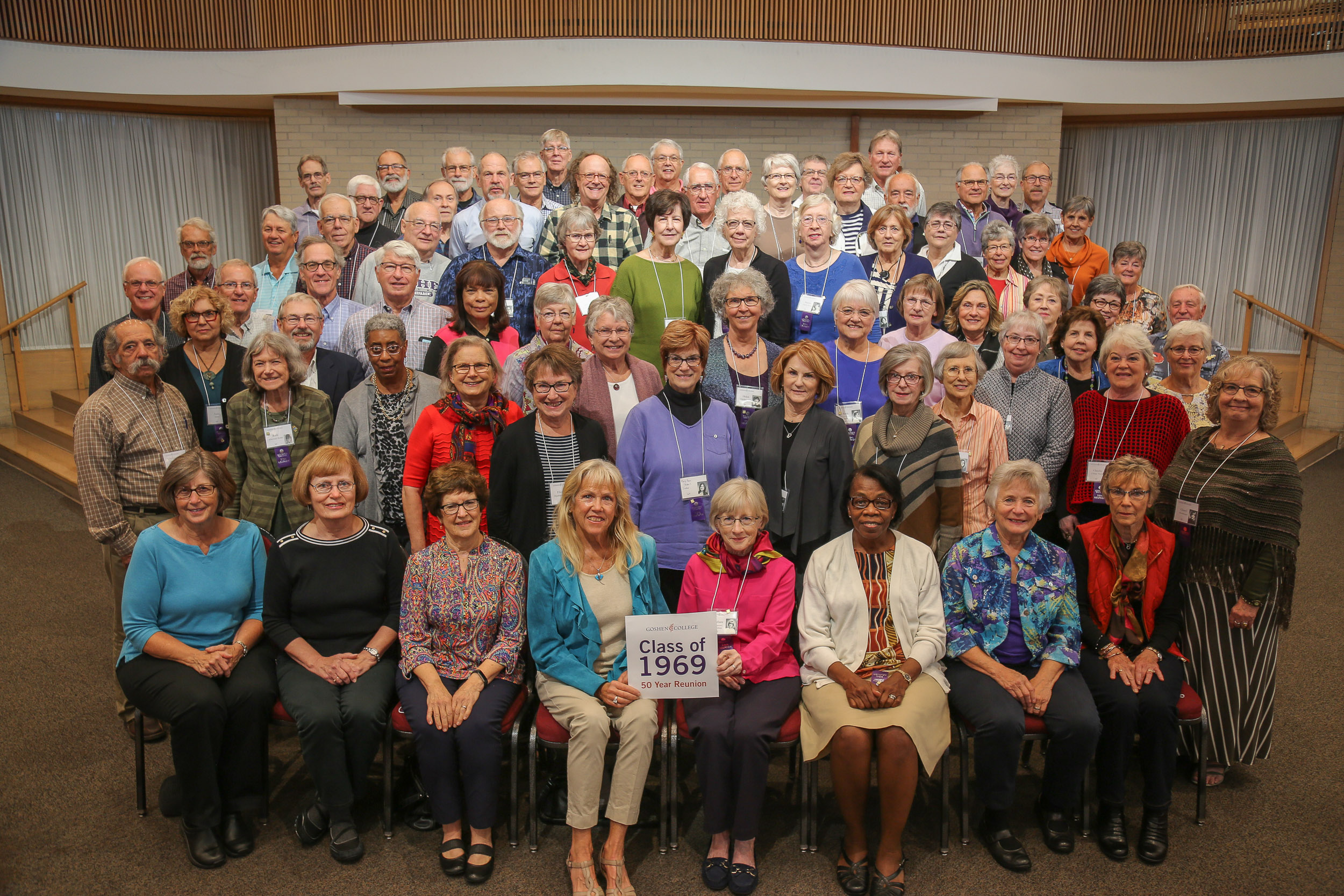 "While I may have had the idea originally, none of this could have happened without the counsel and full support of our committee and the ongoing support of the college," Gunden said.
About a year before their 50th class reunion, the committee stepped up their push.
"Overall, I am very pleased with how the project turned out and the response of our class members," said Larry Rupp. "Doing something like this takes a significant commitment of time and energy if it is going to work"
Gunden said, "We hope that our cash gifts and pledges in estate commitments can be an example to other classes when they celebrate their 25th or 50th reunions and they too will be inspired to reflect on their Goshen College and SST experience with generous gifts for SST endowment."