Heinzeker's new book explores Anabaptist theology of Jesus' empty tomb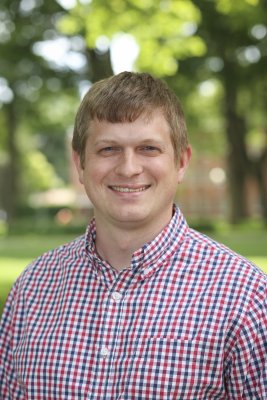 Justin Heinzekehr, director of institutional research and assessment and assistant professor of Bible and religion, explores the significance of the empty tomb and Jesus' physical absence for Anabaptist theology in a new book titled "The Absent Christ: An Anabaptist Theology of the Empty Tomb" (Cascadia Publishing House, 2019).
Drawing on a wide variety of philosophers, including Emmanuel Levinas, Alfred North Whitehead, Gilles Deleuze, Elisabeth Schüssler Fiorenza, Karl Marx and Catherine Keller, Heinzekehr constructs a new Anabaptist theology that takes the gospel stories of Jesus' absence as seriously as his life and teachings.
"My goal in writing this book was to take a fresh look at the biblical narratives of the empty tomb within the framework of Anabaptist/Mennonite theology," Heinzekehr said. "I see in the stories of Jesus' physical absence an invitation to respond to the sacred in our everyday, material world."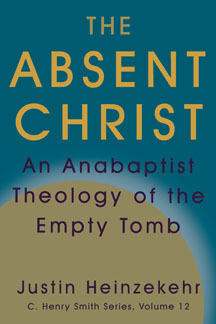 The result is an Anabaptist theology that retains key insights such as nonviolence and discipleship, interpreted with the benefit of contemporary understandings of class, gender, and racial power.
Heinzekher is a 2006 Goshen College graduate, and earned a master's degree and Ph.D. in religious studies from Claremont (California) School of Theology. His most recent work has focused on the intersection of political philosophy, religion, and environmental ethics, with titles such as "Organic Marxism" (Process Century Press, Sept. 2014) and "Socialism in Process" (Process Century Press, Feb. 2017).