Goshen College ranks among top Indiana private colleges for lowest student debt
GC also named among "Best Colleges in America" by Money Magazine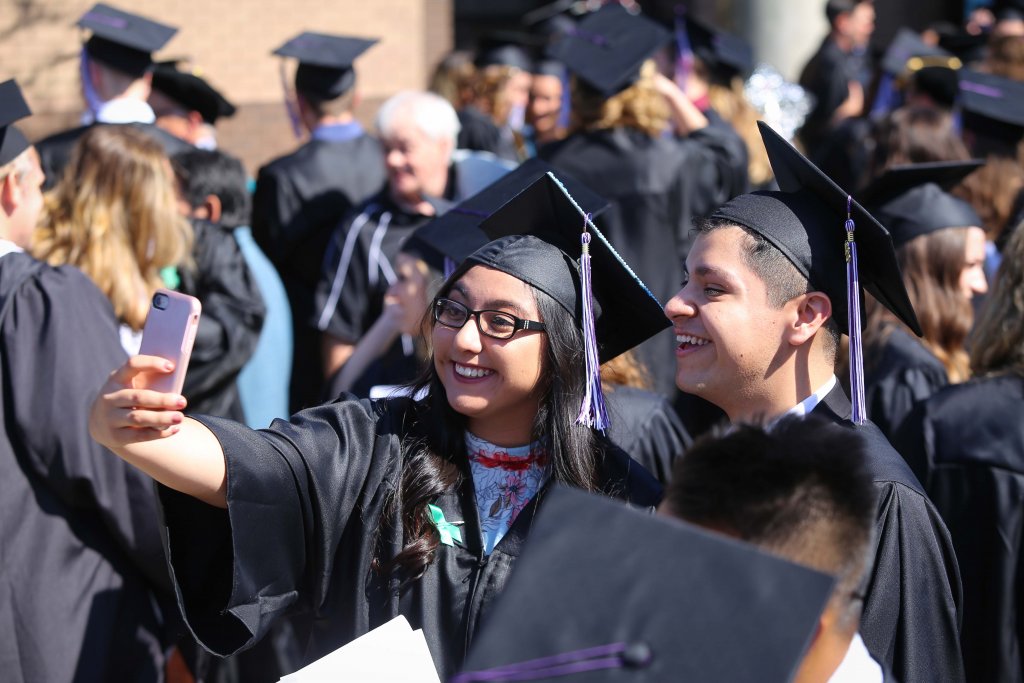 Goshen College ranked third among Indiana private colleges for having the lowest average student debt figures for the class of 2017. GC also ranked eighth overall among all Indiana colleges and universities, and 156th amongst all private schools in the nation, according to LendEDU.com.
Goshen College was also named one of Money Magazine's "Best Colleges in America" this week. This ranking takes into account graduation rates, tuition charges, family borrowing and alumni earnings, plus 22 other data points, to find the country's top values.
"We are committed to providing an affordable college education to as many students and families as possible," said Joel Short, director of financial aid at Goshen College. "We work closely with families to provide financial aid and scholarship opportunities to make their dollar go further."
At Goshen, 99 percent of student receive financial aid, with an average aid package of $24,682.
For the third consecutive year, LendEDU has completed their annual Student Loan Debt by School by State Report, a comprehensive analysis of student loan debt statistics for over 1,000 colleges and universities throughout the United States. You can see it here.
To find Goshen College's state-level rank, click on Indiana within the map and a dropdown table with every school and their respective state ranking will appear.
Using data licensed from Peterson's, Lendedu.com found the average student loan debt per borrower for the Class of 2017. This is the most recent data available.
According to LendEDU.com, the total outstanding student loan debt now stands at to $1.52 trillion, making it the second largest form of consumer debt behind only mortgages. In terms of individual student debt, about 58 percent of Indiana students from the Class of 2017 graduated with debt, at an average of $29,405 per student.