Bruce Stahly '67 appointed GC board chair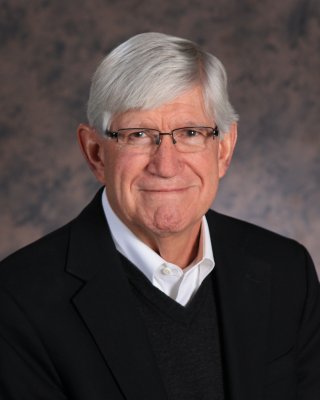 Dr. Bruce Stahly, a 1967 Goshen College graduate and retired superintendent of Goshen Community Schools, has been appointed as chair of Goshen College's board of directors as of July 1, 2018.
He replaces Dr. Conrad Clemens, a 1985 Goshen College graduate and professor of pediatrics and public health and associate dean for graduate medical education at the University of Arizona College of Medicine, whose term ended in June 2018.
"Bruce has contributed strongly to the Goshen College Board since he joined in 2013, and his seasoned leadership will strengthen the board and college in the years to come," said President Rebecca Stoltzfus. "Bruce brings deep commitment to the Mennonite Church, broad knowledge of the state of Indiana, executive experience in public education and particular strengths in fiscal stewardship and planning. I look forward to working alongside Bruce to fulfill the mission and vision of our alma mater."
Stahly retired as Superintendent of Goshen Community Schools in June 2012, after 10 years of service in that role. Prior to that he served as deputy superintendent, assistant superintendent, business manager at MSD of Wabash County, School City of Mishawaka and South Bend Community Schools.
His area of expertise is school finance. He earned his doctoral degree from Indiana University writing his dissertation on the topic of equity of school finance funding in Indiana. In 2010 he was awarded the Lorin A. Burt Outstanding Educator Award by the Indiana School Board Association. Since his retirement, Stahly has continued serving as a school consultant with numerous school corporations in the area of school finance.
Stahly also serves on the board of Interra Credit Union and on a grant committee for the Community Foundation of Elkhart County. He attends College Mennonite Church in Goshen, along with his wife, Barbara, a 1970 GC grad. Together they have two sons, Greg, a 2000 GC grad, and Tom, a 2004 GC grad.