Students seek experience through summer Inquiry Programs
By Kristin Troyer '19
Goshen College's summer inquiry programs give students the opportunity to explore the intersection of faith and vocation through active participation, observation of others and intentional reflection, all while building leadership skills.
This year, five students are participating either at a camp or in a congregation.
Camping Inquiry Program
Students serving in the Camping Inquiry Program (CIP) are connected with a church-related camping or retreat center where they experience nature and outdoor ministry and are expected to be actively engaged with the center's community and a local congregation.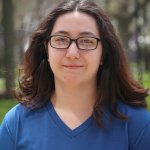 Sondra Flores-Reyes, a junior English major from Goshen, is serving with Camp Eberhart in Michigan. Associated with the YMCA, Camp Eberhart has a long history of providing camping activities that nurture youth development. Sondra is the daughter of Rick and Linda Grosch.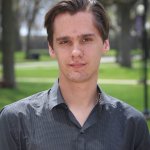 Nathan Berkey, sophomore music major from Goshen, is serving at Camp Amigo in Michigan. Camp Friedenswald encourages campers of all ages to grow in relationship with God, self, others and nature. Nathan is the son of Gary and Veronica Berkey and attends Waterford Mennonite Church.
Levi Glick, sophomore Sign Language interpreting major from Salem, Oregon, is serving with Drift Creek Camp in Oregon. Drift Creek Camp seeks to nurture Christian faith, provide formative experiences for youth, provide a welcoming place for renewal in God's creation and be a resource for congregations. Levi is the son of James and Darla Glick and attends Western Mennonite Church.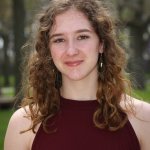 Greta Neufeld, junior film production major from Lancaster, Pennsylvania, is serving at Camp Deerpark in New York. Camp Deerpark exists to extend the ministry of Jesus and seeks to promote fellowship and community building, embody hospitality, stewardship and respect for creation. Greta is the daughter of David Neufeld and Donna Stoltzfus and attends Community Mennonite Church of Lancaster.
Ministry Inquiry Program
Students serving in the Ministry Inquiry Program (MIP) are engaged in a congregation learning about church ministry. Students' tasks depend on the their interests and may include worship planning and leading, teaching Bible or Sunday School, leading music, preaching and more.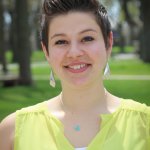 Madeline Kauffman, sophomore social work major from Walnut Creek, Ohio, will be serving with Hyattsville Mennonite Church in Hyattsville, Maryland. Madeline is the daughter of Jeremy Kauffman and Christine Smith and attends Berlin Mennonite Church.