U.S. News & World Report again ranks Goshen College among best in Midwest
GC is also ranked second among the "Top 100 National Baccalaureate Colleges" by Washington Monthly magazine
---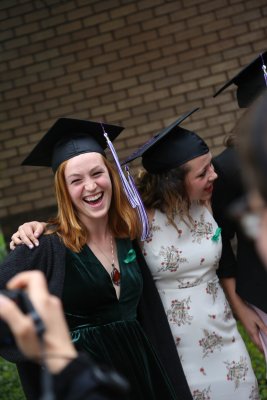 Goshen College remains among the top ten schools on the U.S. News & World Report list of the Best Regional Colleges in the Midwest, according to the annual rankings released this week.
Goshen College also placed among the top ten on the list of "Great Schools, Great Prices" among Midwest regional colleges and is the top college on that list from Indiana.
"It is an honor to once again be recognized by U.S. News & World Report for our outstanding programs," said Dr. Ken Newbold, interim president, "This is a testament to the hard work of our faculty, administrators and staff. It is their energy that makes Goshen College a great place to study."
Goshen College again made the top ten on the national list of Best Study Abroad programs in the country, and was eighth on the Midwest regional list for most international students, and 12th for campus ethnic diversity.
Regional colleges are defined as colleges which focus on undergraduate education but grant fewer than half their degrees in liberal arts disciplines.
All Indiana colleges and universities on the U.S. News Best Regional Colleges list:
2. Taylor University
6. Goshen College
16. Huntington University
22. Saint Mary-of-the-Woods College
23. Trine University
25. Manchester University
39. Oakland City University
U.S. News groups colleges into categories based on the Carnegie Classification of Institutions of Higher Education, the most widely accepted classification system in U.S. higher education. In February 2016, Carnegie released official updates, and as a result, for the 2017 Best Colleges about 12 percent of ranked schools have moved into different categories, including Goshen College.
See the full U.S. News & World Report rankings at www.usnews.com/colleges.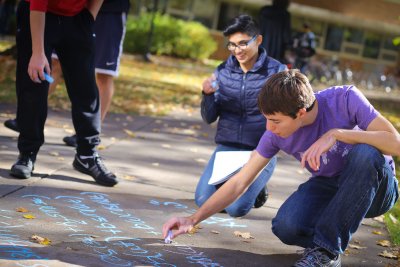 Washington Monthly
Earlier this month, Goshen College was listed second among the "Top 100 National Baccalaureate Colleges" by Washington Monthly magazine, which considers civic engagement, research and social mobility.
The ranking places Goshen College as the top baccalaureate college in Indiana, ahead of the University of Evansville (7), Huntington University (29), Taylor University (49), St. Mary of the Woods (79) and Manchester University (90).
Washington Monthly gave high marks to the college in several areas, including listing GC second for students who go on to earn a Ph.D., third for students who participate in the Peace Corps, and fourth for its graduation rate. Other areas in which the college excelled are in its graduate performance and loan repayment rates.
Additionally, the college was also named a top 50 "Best Bang for the Buck" among all Midwest colleges.
With very different criteria than other well-known college rankings, Washington Monthly highlights colleges whose students, faculty and alumni provide "contributions to public good."
Other rankingsGoshen College recently received high marks from additional ranking platforms, including: