Marc Cohn to present 25th anniversary concert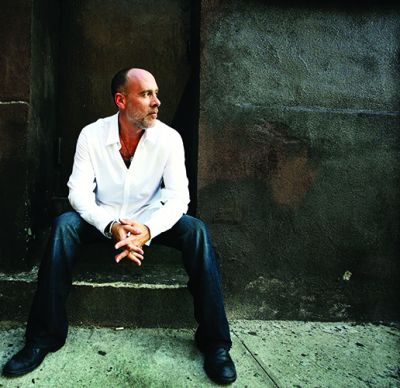 Concert: Marc Cohn
Date: Saturday, Oct. 1, 2016
Time: 7:30 p.m.
Location: Goshen College Music Center's Sauder Concert Hall
Cost: $40, $35 or $25
---
Marc Cohn, a Grammy award-winning singer and songwriter, will come to Goshen for a Performing Arts Series concert in the Music Center's Sauder Concert Hall on Saturday, Oct. 1 at 7:30 p.m. This show will be part of Cohn's 25th anniversary concert tour.
After winning a Grammy in 1991 for his soulful ballad "Walking in Memphis," Cohn solidified his place as one of this generation's most compelling singer/songwriters, combining the precision of a brilliant tunesmith with the passion of a great soul man.
A natural storyteller, Cohn balances the exuberant with the poignant, and is able to distill universal truth out of his often romantic, drawn-from life tales.
During the anniversary tour, Cohn is performing his debut record from start to finish. To make these shows even more intimate, photographs and video from Cohn's personal archives will be shown, allowing fans to not only hear the music that has become part of their own personal soundtrack, but to also see some of the people and places that populate those songs.
The tour includes locations in London, the Netherlands, Rome, Brussels, Frankfurt, Vienna and several other U.S. locations.
Tickets are $40, $35 or $25 and can be purchased through the Goshen College Welcome Center (574-535-7566, welcomecenter@goshen.edu) or online at www.goshen.edu/tickets.
https://www.youtube.com/watch?v=KK5YGWS5H84
Future concerts in the Performing Arts Series include:
28, 2016, 7:30 p.m. – VOCES8
13, 2016, 7:30 p.m. – Cherish the Ladies: A Celtic Christmas
29, 2017, 7:30 p.m. – Branford Marsalis Quartet with Kurt Elling
10, 2017, 7:30 p.m. – Ladysmith Black Mambazo
28, 2017, 7:30 p.m. – The National Symphony Orchestra of Ukraine
March 10, 2017, 7:30 p.m. – Pink Martini
March 31, 2017, 7:30 p.m. – tenThing
May 2, 2017, 7:30 p.m. – Che Malambo