Conference on Religion and Science looks at environmentalism from a Jewish perspective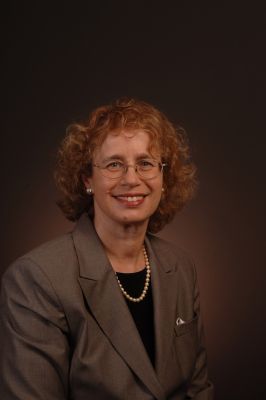 Conference: 16th annual Goshen College Conference on Religion and Science, with speaker Hava Tirosh-Samuelson, Arizona State University
Public lectures: Friday, April 8 at 7:30 p.m., "Environmental Ethics," and Saturday, April 9 at 10:30 a.m., "Theologies of Nature"
Location: Goshen College's Church-Chapel
Website
---
Goshen College's 14th annual Conference on Science and Religion will be held April 8-10 and will feature speaker Hava Tirosh-Samuelson, professor of modern Judaism, the director of Jewish studies and professor of history at Arizona State University.
The conference's theme is "Religion and Environment: The Case of Judaism."
Tirosh-Samuelson will offer two public lectures: "Environmental Ethics" on Friday, April 8 at 7:30 p.m., and "Theologies of Nature" on Saturday, April 9 at 10:30 a.m. Both lectures will take place in Goshen College's Church-Chapel and are free. Tirosh-Samuelson will present a third lecture, "Science, Faith and Activism," on Sunday, April 10 at 10 a.m. for conference registrants.
---
---
Born in Kibbutz Afikim, Israel, Tirosh-Samuelson holds a B.A. in religious studies from SUNY in Stony Brook (1974) and a Ph.D. in Jewish philosophy and Kabbalah from the Hebrew University of Jerusalem (1978). Prior to joining the faculty of Arizona State University, she taught at Indiana University (1991-1999), Emory University in Atlanta (1988-1991), Columbia University (1982-1988), and Hebrew Union College-Institute of Religion (1980-1982)
Tirosh-Samuelson's research focuses on Jewish intellectual history, Judaism and ecology, religion, science and technology, and feminist theory. She is the author of the award-winning "Between Worlds: The Life and Work of Rabbi David ben Judah Messer Leon" (1991) and the author of "Happiness in Premodern Judaism: Virtue, Knowledge and Well-Being in Premodern Judaism" (2003). She is also the editor of "Judaism and Ecology: Created World and Revealed World" (2002); "Women and Gender in Jewish Philosophy" (2004); "Judaism and the Phenomenon of Life: The Legacy of Hans Jonas" (2008); "Building Better Humans? Refocusing the Debate on Transhumanism" (2011), "Hollywood's Chosen People: The Jewish Experience in American Cinema" (2012), and "Jewish Philosophy for the Twenty-First Century: Personal Reflections" (2014).
Tirosh-Samuelson is the editor-in-chief of the Library of Contemporary Jewish Philosophers, a set of 20 volumes featuring outstanding living Jewish thinkers. The first ten volumes have already appeared and five more are in various stages of production. She is also the recipient of several large grants that have funded interdisciplinary research on religion, science and technology, focusing on transhumanism. Tirosh-Samuelson serves on the editorial board of Zygon: The Journal of Religion and Science, and referees manuscripts for several academic journals, university presses and foundations.
The annual Goshen College Conference on Religion and Science is designed to provide discussion prompted by a leading thinker in the dialogue between religion and science. A single invited speaker presents three lectures, two of which are open to the public. Small, moderated discussion sessions provide conference participants an opportunity to address topics from the lectures in conversation with the speaker.
Conference participants include pastors and laypersons, academic scientists, mathematicians, theologians and students. Registration is still open for this conference.
Carl Helrich, professor emeritus of physics at Goshen College, serves as conference director. For more information about the conference or to register, visit www.goshen.edu/religionscience.