Bluffton professor to speak about German Mennonites in Mexico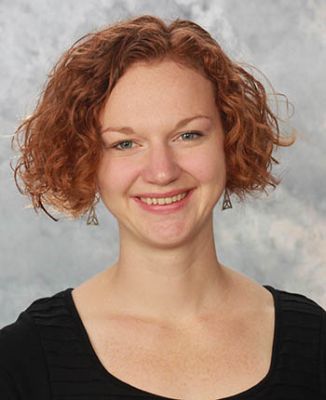 2016 C. Henry Smith Peace Lecture: Rebecca Janzen, "Small Signs of Pluralism in Mexico: Identification Cards and Other Images of the Low German Mennonites."
Date and time: Tuesday, March 1 at 7:30 p.m.
Location: Goshen College's Administration Building Room 28
Cost: Free and open to the public
---
Rebecca Janzen, assistant professor of Spanish at Bluffton (Ohio) University, will present the 2016 C. Henry Smith Peace Lecture on Tuesday, March 1 at 7:30 p.m. in the Goshen College Administration Building Room 28. Janzen's speech is titled "Small Signs of Pluralism in Mexico: Identification Cards and Other Images of the Low German Mennonites." The lecture is free and open to the public.
Janzen's lecture addresses Mexican perceptions of Low German-speaking Mennonites, particularly through Mexican photography and film from 1926 to 1951. She argues that by better understanding how the Mexican government described Mennonites at that time, we can gain a better perception of how they are understood in present-day photography and film.
She contrasts these early portrayals with Carlos Reygadas' film Silent Light (2007) and Eunice Adorno's collection of photography The Flower Women (2011), and concludes that Adorno's respectful method of image-making can be described as peace-making, and that we would do well to apply her perspective when we engage with other cultural and religious groups.
Janzen received a bachelor's degree from the University of Waterloo/Conrad Grebel University College in 2007, a master's degree in 2009 and doctoral degree in 2013 from the University of Toronto. Her research focuses on Mexican literature and culture, with special attention to religion, gender and disability studies.
Janzen's first book, "The National Body in Mexican Literature: Collective Challenges to Biopolitical Control," was published in 2015 by Palgrave Macmillan. She has also written several articles, book chapters and book reviews and presented widely on her research. She has been awarded a DF Plett Historical Research Foundation grant and the C. Henry Smith Peace Scholarship to begin her second manuscript, titled, "Liminal Sovereignty: Mennonites and Mormons in Mexican Popular Culture."
The C. Henry Smith Peace Lecture, named for a former history professor at both Bluffton University and Goshen College, includes a research grant for the lecturer. The grant is awarded each year to a professor at a Mennonite college, who then presents the lecture at both Bluffton University and Goshen College.
---