Goshen College named a top college for women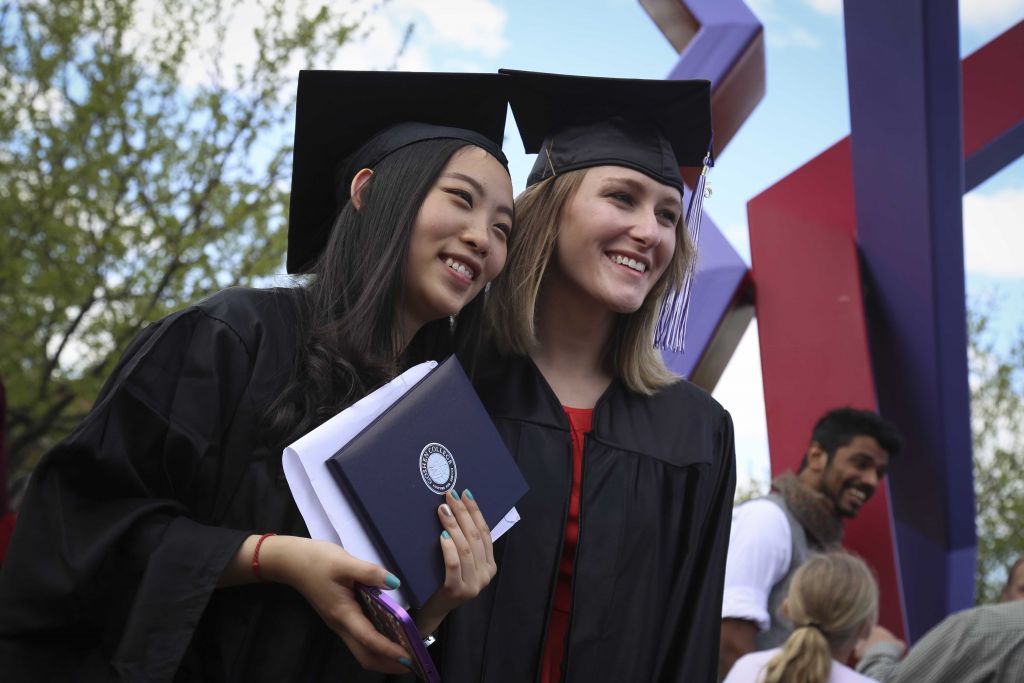 The Women's Choice Award named Goshen College one of "America's Best Colleges" in their 2016-17 guide.
Goshen College was listed as number 85 on the list of 1,585 colleges and universities – the top 5 percent. It is third in Indiana, behind Notre Dame (20th) and Indiana Wesleyan University (84th).
According to the Women's Choice Award, the rankings are based on criteria women consider most important with regard to choosing a college or university, including four-year graduation rates, student-faculty ratio and campus safety.
It also takes into account the school's reputation, based on female admission and enrollment rates and out-of-state enrollment, as well as educational depth, which considers the levels of degrees granted and the mix of undergraduate and graduate students. The list does not make a distinction between national and state universities, liberal arts colleges or technical colleges.
"It is an exciting time for college bound women, as now they have a college ranking that focuses specifically on their needs and preferences, and for parents it's the perfect combination of everything they want for their daughter," said Delia Passi, CEO and Founder of the Women's Choice Award.
The Women's Choice Award will be releasing the first college guide for women by women, titled "A Girl's Guide to America's Best Colleges" in the spring of 2016, serving as a trusted guide in helping college bound women with editorial insight and practical advice.