GC exceeds fundraising goals for second year in a row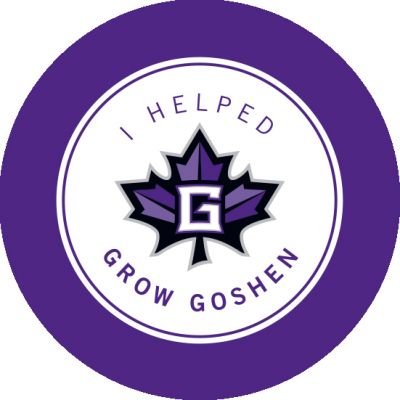 For the second year in a row, donors to Goshen College contributed over $5 million during the 2014-15 fiscal year.
At the close of the fiscal year on June 30, the Goshen College Fund had received $2,030,134, surpassing the goal of $2 million. Overall giving to Goshen College totaled $5,077,332, which combines two categories: designated and unrestricted giving.
The unrestricted Goshen College Fund is allocated toward campus needs including capital improvements, salaries for employees and more than $14 million in student aid, helping maintain the affordability of the college, which was recently named to a list of best value private colleges in the Midwest.
"I believe that keeping Goshen College affordable for our students is a moral obligation," said President Jim Brenneman. "We couldn't do it without the generous support we receive from our alumni and friends, and it's our responsibility to make high-quality education accessible for all of our students."
All other gifts are designated by donors who wish to give to a specific cause or initiative. In the past year, designated donations totaled $3,047,198.
Donors to Goshen College include alumni, friends, businesses, organizations, churches and foundations. Alumni provided the highest level of financial support with donations totaling $3,874,083 this year. Alumni giving has continued to increase each year since 2009. Employee giving was also the highest it has been in at least 20 years, up 53 percent from the previous year.
"One of the ways to gauge alumni and employee satisfaction is by looking at their annual contributions," said Jim Caskey, vice president for institutional advancement. "We're delighted that it has continued to increase each year since the recession. This gives us encouragement and hope for the future of GC."
The largest donation to the college last year came from Milo Albrecht '44, who donated $1.98 million to Goshen College in November. Most of his donation will be put toward scholarships, primarily for nursing students.
Although the giving period for 2014-2015 has come to a close, the Goshen College Development Office is already working toward its goal for the 2015-16 fiscal year. To contact the office to donate or request more information, visit goshen.edu/give, or call Jim Caskey at 574-535-7556.
---
See the names of all donors to the GC Fund or restricted funds.
---