Community School of the Arts announces final call for youth choir auditions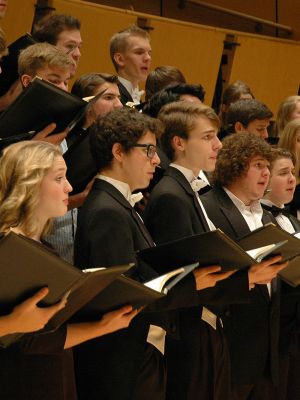 Where: The Goshen College Music Center
When: Monday, August 31st from 6:30-7:30 p.m. for grades 3-8. Contact Marcia Yost for High School auditions by appointment (535-7793 or myost@goshen.edu)
The Community School of the Arts will be holding final call auditions at the GC Music Center Monday, Aug. 31, from 6:30-7:30 p.m. Students from grades 3-12 are invited to participate in the open auditions for Rejoice Choir (grades 3-5), Shout for Joy (grades 6-8), and Sommo Voci (grades 9-12).
Auditions are held at the Goshen College Music Center, and are 10-15 minutes long with no appointment needed. Registration information for choirs will be available at the auditions. Please visit http://gcmusiccenter.org/community-school-arts/vocal-instrumental-ensembles/csa-choirs/ for repertoire requirements for auditions.
Students in grades 3-12 from Elkhart and St. Joseph Counties earn membership in the Goshen College's CSA choral ensembles through successful audition. Participants sing a variety of repertoire and learn about the art of choral music, healthy vocal technique, and musicianship. With multiple performances every year in the phenomenal Sauder Concert Hall of the Goshen College Music Center, the choirs under the direction of and Kristin Kauffman, Sandy Hill, and Marcia Yost offer students an unforgettable musical experience.