April 14 Afternoon Sabbatical offers 'pops' concert preview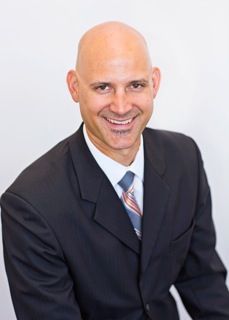 Afternoon Sabbatical: "Something Old, Something New: A Preview of the Goshen College Symphony Orchestra Spring Pops Concert," with Dr. Christopher H. Fashun"
Date and time: Tuesday, April 14, 2015, 1 p.m.
Location: Goshen College Music Center's Sauder Concert Hall
Cost: Free and open to the public
Christopher Fashun, assistant professor of music and conductor of the Goshen College Symphony Orchestra, will present a preview of the Spring Pops Concert during the Afternoon Sabbatical series on Tuesday, April 14, at 1 p.m. in the Goshen College Music Center's Sauder Concert Hall. The event is free and open to the public.
In keeping with the great tradition of symphonic pops music, the program will span multiple generations of wonderfully entertaining popular music, with an emphasis on music from films and Hollywood movies.
Dr. Christopher Fashun is an assistant professor of music at Goshen College where he conducts the Symphony Orchestra, directs the All-Campus Band, oversees the music education program, conducts the orchestras for musicals and opera, and teaches applied percussion.
Fashun holds a bachelor's degree in music education from Saint Olaf College in Northfield (Minnesota) and received a master's degree in percussion performance from the University of Wisconsin-Madison. He holds a doctorate in orchestral conducting from the University of Iowa where he studied conducting with William LaRue Jones and viola with Christine Rutledge.
Afternoon Sabbatical is an annual series that connects the community and Goshen College through on-campus programs and bus tours that draw on the expertise of GC faculty and community members.
Future programs in the 2014-15 Afternoon Sabbatical series include:
Tuesday, May 19, 2015, bus trip to Grand Rapids, Michigan. The visit includes the Grand Rapids Public Museum, Frank Lloyd Wright house and Meijer Gardens and Sculpture Park. SOLD OUT.