Matthew Hill to present solo piano recital at Goshen College Nov. 15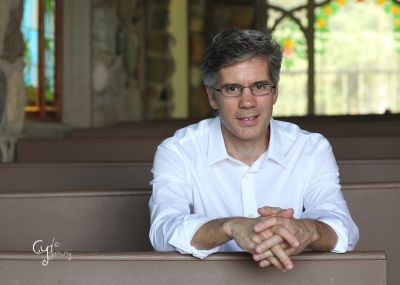 Event: Faculty Recital: Matthew Hill, solo piano
Date: Saturday, Nov. 15, 2014, 7:30 p.m.
Location: Goshen College Music Center's Rieth Recital Hall
Tickets: $7 adults, $5 seniors/students, available at the door one hour before the concert. GC faculty/staff/students free with valid ID.
Goshen College music professor and pianist Matthew Hill will present a solo piano recital on Saturday, Nov. 15 at 7:30 p.m. in the Goshen College Music Center's Rieth Recital Hall.
Hill's program will include performances of Franz Schubert's "Sonata in G Major, D. 894," Franz Liszt's "Hungarian Rhapsody No. 10," and American composer Aaron Copland's "Piano Fantasy."
Tickets are $7 adults, $5 for seniors and students. Goshen College faculty, staff and students are admitted free with valid ID. Tickets available at the door beginning one hour before the start of the concert.
Matthew Hill, DMA, pianist and Goshen College professor of music, teaches piano, chamber music, music history and pedagogy. He is an active recitalist, chamber musician, concerto performer and master class teacher. His interests in monasticism, theology and the role of silence in music engage his teaching, scholarship and performing with a unique perspective and depth. In the summer of 2013 he was on the piano faculties at Interlochen (Mich.), and at the Schlern International Music Festival in northern Italy. The Blue Griffin recording label released his CD recording, "Silent Colors," containing works by Liszt, Debussy, Messiaen and several Gershwin songs arranged as virtuoso etudes by Earl Wild. Other professional highlights include: a series of master classes and a recital performance at the Sichuan Conservatory of Music in Chengdu, China; contribution of a chapter to "Silence, Music, Silent Music" (Ashgate 2007), publication of articles for Clavier, and an invited presentation at "Couleurs dans le vent: Celebrating the Music of Olivier Messiaen" held at the University of Kansas. He has a doctoral degree in piano performance from the University of Wisconsin-Madison under Howard Karp and has also studied with the renowned Beethoven performer Claude Frank, as well as with Dr. Richard Angeletti and Dr. Garik Pedersen.