Upcoming Afternoon Sabbatical lineup offers richly diverse programs
Goshen College has announced the lineup for the 2014-15 Afternoon Sabbatical series. The series will feature lectures, performances and special trips.
Goshen College's Afternoon Sabbatical program is in its 37th year of offering rich diversity in programs for the community. A committee of area representatives and college personnel consider the knowledge and talent at Goshen College and Elkhart County, and aim to select programs that will appeal to a wide variety of interests. The program encourages people to take a sabbatical from their daily lives to rejuvenate their minds and spirits.
Afternoon Sabbatical programs are usually held on the second Tuesday of the month at 1 p.m. in the Goshen College Music Center's Sauder Concert Hall or the Church-Chapel Fellowship Hall. The programs are usually free and open to the public, but there are extra costs for the luncheon and bus trip. For more information on the Afternoon Sabbatical series, call the Goshen College Welcome Center at (574) 535-7566.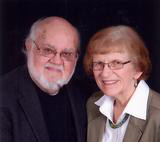 Tuesday, Sept. 16 at 1 p.m. in Sauder Concert Hall, Music Center
"Goshen College Called and Set the Course," lecture by Abner and Anne Hershberger
Two former Goshen College professors from North Dakota and Ohio share their very different journeys to becoming Goshen College students, choosing career tracks and joining the Goshen College faculty. Abner, a retired art professor, and his wife Anne, a retired nursing professor, have 70 years of combined teaching experience at Goshen College.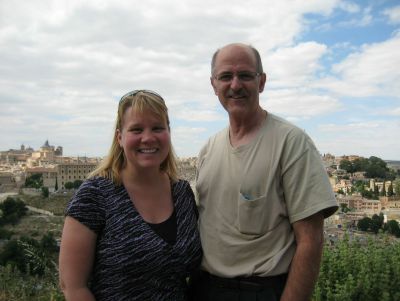 Tuesday, Oct. 14 at noon in the Church-Chapel Fellowship Hall
International Luncheon: "Portugal and Spain: Common Neighbors with an Uncommon Past," lecture by Dean Rhodes and Annette Johnson
Discover how the 800-year Muslim presence in medieval Portugal and Spain contributed to a history unlike any other in Western Europe. Dean Rhodes, associate professor of Spanish, and Annette Johnson, from Venture Forth Iberia Travel, will share their perspectives on the unique history of these nations and modern life in the Iberian Peninsula. Cost: $20. Call 574-535-7565 to register before Oct. 3. $5 late fee.
[new_row]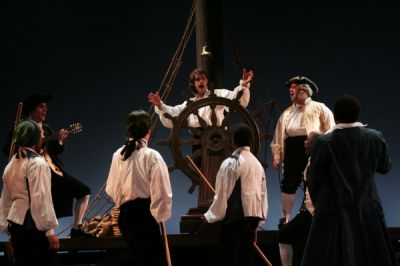 Saturday, Oct. 25 at Bank of America Theater in Chicago, all day event
Fall Bus Trip to "Amazing Grace"
"Amazing Grace" is the awe-inspiring true story behind one of the world's most beloved songs. Coming of age as Britain sits atop an international empire of slavery, John Newton finds himself torn between following in the footsteps of his slave-trading father or embracing the more compassionate views of his childhood sweetheart. In John's darkest hour, a perilous voyage on the high seas throws him into a transformative moment of self-reckoning and inspires a blazing anthem of hope that will finally guide him home. Cost: $130 (includes coach travel, loge and dress circle best seating theater tickets, and a box supper). Tickets will be on sale until September 9 or until sold out. Call 574-535-7565 to register and secure your spot.
[new_row]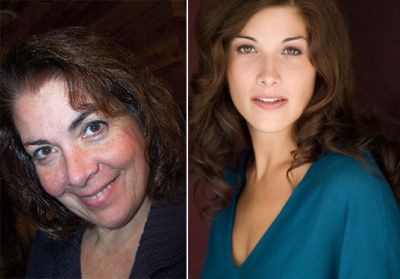 Tuesday, Nov. 11 at 1 p.m. in Sauder Concert Hall, Music Center
"A Musical Treat from Broadway to Sacred," by Susan Hepler Long and Jennie Sophia
Join us for this mother and daughter program that features duets and solos from musical, sacred and popular genres. Susan Hepler Long teaches theater at Goshen High School, and her daughter, Jennie Sophia, is an actress. Sophia's previous roles have included Fantine in "Les Miserables" at Druery Lane Oakbrook Theatre and Fiona in "Brigadoon' at Chicago's Goodman Theatre.
[new_row]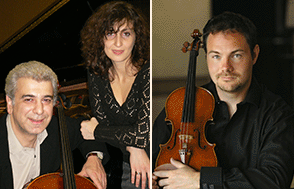 Tuesday, Dec. 9 at 1 p.m. in Sauder Concert Hall, Music Center
"Drama and Fun: Tchaikovsky and Piazzolla," by David Machavariani, cellist; Ketevan Badridze, pianist; and Jameson Cooper, violinist
The husband and wife duo of Machavariani, adjunct cello instructor at Goshen College, and Badridze, piano instructor at Indiana University South Bend, has charmed our audiences before. They will be joined by Cooper, violin instructor at IUSB and first violin in the highly regarded Euclid string quartet. Their concert will include a monumental trio by Tchaikovsky and a masterpiece by Piazzolla influenced by Argentinean tangos.
[new_row]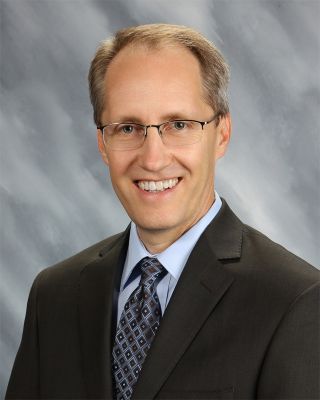 Tuesday, Feb. 17 at 1 p.m. in Sauder Concert Hall, Music Center
"Elkhart County: Transformed Through Education," lecture by Brian Wiebe
Horizon Education Alliance aims to improve the quality of life in Elkhart County by providing world-class learning opportunities for all levels of care. Come hear Brian Wiebe, executive director of Horizon Education Alliance, share how lives are already being changed.
[new_row]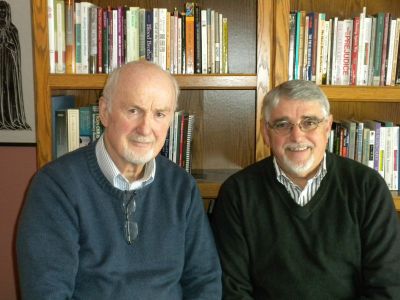 Tuesday, March 10 at 1 p.m. in Sauder Concert Hall, Music Center
"Creating a Legacy," lecture by Jep Hostetler, Ph.D., and Glen E. Miller, M.D.
What will be my legacy? How will I be remembered? Hostetler, a retired medical educator, humorist and magician, and Miller, a retired medical doctor, administrator and author, will discuss ways to create a legacy through an intentional process of living. They will focus on how to emphasize personal gifts, priorities and dreams, and how to prepare for a graceful exit at the end of life.
[new_row]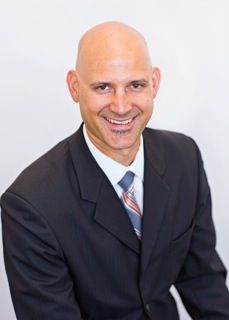 Tuesday, April 14 at 1 p.m. in Sauder Concert Hall, Music Center
"Something Old, Something New: A Preview of the Goshen College Symphony Orchestra Spring Pops Concert," lecture by Dr. Christopher H. Fashun
Fashun, assistant professor of music and conductor of the Goshen College Symphony Orchestra, will introduce the theme of the Spring Pops Concert. In keeping with the great tradition of symphonic pops music, the program will span multiple generations of wonderfully entertaining popular music.
— By Kate Yoder