Student creates new Goshen College iPad app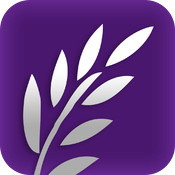 Goshen College recently launched a new, free iPad app developed by a current GC student, helping users from on campus and around the world connect with the college.
Clayton Pelfrey, a senior informatics major from Middlebury, Ind., was the primary developer of the app. As an intern for the college's Information Technology Service (ITS), Pelfrey created the first version of the app for on-campus use, and then updated it for the public last summer.
"The iPad app was originally written to coincide with the iCore program that put iPads into the hands of first-year students in the fall of 2012," Pelfrey said. In the second year of the iCore program, nearly 100 percent of students own or have access to iPads, creating additional opportunities to deliver information, services and content through the iPad app.
The new public version, launched on Jan. 24, is more technically stable and responsive, and meant to reach a wider audience.

View and download the free GC app in the Apple Store.
"Clayton wrote this app from the ground up," said Peter Miller, an educational technology specialist who helped oversee the project. "Because he wasn't satisfied with the first version of this app, he took initiative with several new features in the second version."
Among the many features are quick links to the college's social media, fun facts about the college, a listing of local churches, an interactive campus map, dining hall menu, events calendar and campus news.
"For a prospective student, it should give an idea of what Goshen College is like as an institution," said Pelfrey. "For a current student, it has many resources for life on campus. Alumni and students' families have also shown interest in the app so they can be up to date on what is happening at the college."
It took several months to create the original app, and Pelfrey spent several more months improving the current app. "The overall experience has been very fun and educational," Pelfrey said. "I feel that I've learned a lot."
An iPhone version is very close to being available, and an Android version of the app is in development right now.
"The future for the app is a bright one," Pelfrey said. "The app will continue to be improved and we are open to any and all suggestions that users may have."