Summer Music Week returns to Goshen College
***MUSIC WEEK HAS BEEN POSTPONED UNTIL SUMMER 2015***
The Goshen College Music Department is bringing back a beloved summer music camp for high school musicians this summer.
Music Week, a celebrated week-long summer extravaganza for high school choral and instrumental students, will be held June 15-21, 2014, on the Goshen College campus. Artistic directors for the camp are Dr. Christopher Fashun, assistant professor of music, and Dr. Scott Hochstetler, associate professor of music at Goshen College.
"We're excited to welcome students into the Goshen College music community for an intense week of music-making," said Hochstetler. "Students who participate in Music Week will build relationships with other musicians, experience top-notch instruction and come away as better musicians, and they'll have fun doing it."
Music Week, which was held annually during the 1980s and 1990s but has been on hiatus for more than a decade, will include individual and joint rehearsal times for up to 60 choral singers and instrumental players. Events will include global music electives in Brazilian drumming, world music singing styles and more. The week will culminate with a free public concert in the Music Center's Sauder Concert Hall on Friday, June 20.
The Goshen College Music Center, a state-of-the-art music facility, will host all rehearsals, classes and performances associated with the camp. Participants will live in Goshen College residence halls and participate in social activities as well as a service project. Current Goshen College music students will serve as camp counselors and assistants throughout the week.
In addition to lessons and rehearsals, daily recreation and social activities will take place, including a bonfire, group games, a movie night, an ice cream social, a talent show and a field trip to Warren Dunes State Park on Lake Michigan.
The 2014 Music Week will coincide with the Elkhart Jazz Festival's "Camp Hoagy" for high school jazz musicians. Music Week and Camp Hoagy will share facilities, bringing together more than 100 high school musicians for a week of great music and interaction.
Rising seniors who are considering attending Goshen College will have the opportunity to audition for a music scholarship on Saturday, June 21. Goshen College offers music scholarships between $2,000 to $10,000 annually, and all instruments and voice parts are encouraged to apply. More information can be found at www.goshen.edu/music/scholarships.
Tuition for Music Week, which includes room and board, is $595 per participating student. The first 50 students to register by May 1 will receive a $50 discount. The final deadline for registration is June 1. A $100 non-refundable deposit is required with your registration, and the remaining balance is due upon arrival at the camp. For more information or to register, visit www.goshen.edu/music/music-week.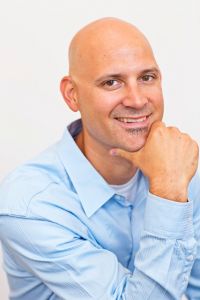 Christopher H. Fashun, DMA, is an assistant professor of music at Goshen College where he conducts the Symphony Orchestra, directs the Lavender Jazz ensemble, oversees the music education program, frequently conducts the orchestras for musicals and opera, and teaches applied percussion. Dr. Fashun holds a bachelor's degree in music education from Saint Olaf College in Northfield (Minn.) and received his master's degree in percussion performance from the University of Wisconsin-Madison. He holds a Doctor of Musical Arts in Orchestral Conducting from the University of Iowa where he studied conducting with William LaRue Jones and viola with Christine Rutledge.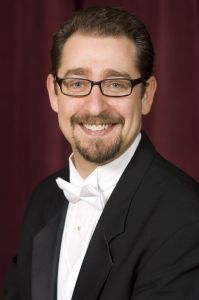 Scott Hochstetler, DMA, is associate professor of music at Goshen College, where he teaches in the choral, vocal and opera theater programs. Under his direction, the Goshen College Men's Chorus performed to acclaim at the ACDA regional convention in March 2012. He is also the director of St. Joseph Valley Camerata, an area professional choir. Previous appointments include Western Mennonite School (Ore.), the University of Michigan – Flint, and Corban College (Ore.). With graduate degrees from the University of Michigan and Michigan State University, Dr. Hochstetler has studied conducting with David Rayl, Sandra Snow, Jonathan Reed, Jerry Blackstone, Theodore Morrison and Kenneth Kiesler, and he has studied voice with Leslie Guinn, Stephen Lusmann and Doyle Preheim.