Community School of the Arts Announces Three New Instructors and a New High School Honors Choir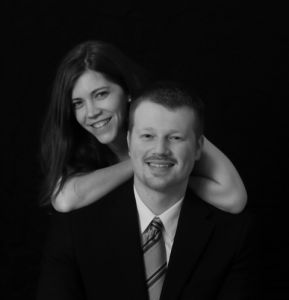 The Goshen College Community School of the Arts is pleased to announce the appointment of three new staff members in music instruction, as well as a new choral ensemble for high school singers in grades 9-12.
Luke Norell will serve as a new lead teacher in the CSA piano program. A Minnesota native, Norell is completing his doctorate with André Watts at Indiana University, after previously obtaining his M.M. degree from IU, and his B.M. degree from Northwestern College (St. Paul). He has performed with the Southwest Minnesota Orchestra, and his prizes include first place awards in the Schubert Club Competition, the Northwestern College Concerto Competition and the Third Biennial Lee Piano Competition. He was the accompanying coordinator for the Indiana University piano department for two years, and held an associate instructor position there for five years, teaching both private lessons and group piano classes. In addition to his CSA appointment, Norell serves on the faculty of the Young Artist World Piano Festival and the University of Northwestern Piano Institute.
Mary Rose (Jordan) Norell will also teach in the CSA's piano program with her husband, Luke Norell. A Goshen native, Norell began her piano studies under Marvin Blickenstaff in the Goshen College Piano Preparatory Department. Later studying with Emile Naoumoff at Indiana University, she received her bachelor's and master's degrees in music at IU Bloomington, and recently completed her doctorate in piano performance with James Giles at Northwestern University.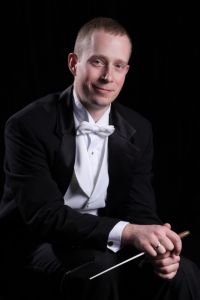 CSA will host an open house for students, families and members of the public to meet Mary Rose and Luke Norell on Thursday, August 22, from 4-6 p.m. in the Goshen College Music Center Lobby.
Josh Aerie, new artistic director and conductor of the Community School of the Arts Youth Honors Symphony Orchestra, is a sought-after performing and recording cellist, music educator and symphonic conductor. He received his master's of music in cello performance from the University of Colorado, and completed undergraduate studies at Oberlin Conservatory and College (Ohio) in both cello performance and anthropology. As a conductor, Aerie has served as artistic director and conductor of the Mesabi Symphony Orchestra (Minn.), the Red Cedar Symphony Orchestra (Wis.), and the Heartland Symphony Orchestra (Minn.). Aerie's career highlights include major label recordings, nationally syndicated television appearances and premiering new works as both conductor and cellist.
Auditions for YHO orchestras will be held at the Goshen College Music Center on September 3, 4 and 5. To schedule an audition, call 535-7361 or email/text yho@goshen.edu. More information is available online at www.gcmusiccenter.org/yho
The CSA also announces the formation of the High School Honors Choir, a new auditioned choral ensemble for male and female singers in grades 9-12, directed by Goshen High School choral director and Goshen College Music Center executive director Marcia Yost. The ensemble is open to all high school choral singers by audition and will perform regularly in Sauder Concert Hall. Performance repertoire will be varied, including sacred and secular works. Rehearsals will take place Sunday afternoons in the Goshen College Music Center beginning Sept. 8. Tuition is $150, payable in two semester installments of $75, plus registration fee through the Community School of the Arts. Financial aid is available.
Auditions for the Honors Choir will take place on Thursday, August 22 from 6:30-8:30 p.m. in the Music Center. Interested students may audition without a reservation. 
For more information about private instruction, the Youth Honors Orchestra, High School Honors Choir or other Community School of the Arts offerings, please contact the Goshen College Music Center Main Office at (574) 535-7361, or visit www.gcmusiccenter.org.