Emmylou Harris to perform at Goshen College Jan. 12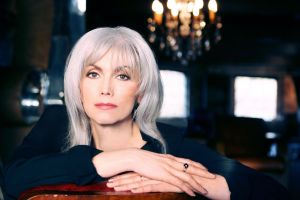 Performing Arts Series Concert: Emmylou Harris
Date and time: Saturday, Jan. 12 at 7:30 p.m.
Location: Goshen College Music Center's Sauder Concert Hall
Cost: $55, $50, $40 (sold out)
For more information: Call (574) 535-7566 or e-mail welcomecenter@goshen.edu
Website: www.emmylouharris.com
The 12-time Grammy Award winner Emmylou Harris will come for the first time to Goshen College to perform a Performing Arts Series concert on Saturday, Jan. 12 at 7:30 p.m. in the Music Center's Sauder Concert Hall.
Harris has gained admiration as much for her eloquently straightforward songwriting as for her incomparably expressive singing. Few in pop or country music have achieved such honesty or revealed such maturity in their writing. Four decades into her career, Harris continues to awe audiences with her crystalline voice, remarkable gift for phrasing and restless creative spirit.
Tickets are sold out, but occasionally regular seat tickets ($55, $50, $40) are returned to the Music Center box office the night of the concert and would be available an hour before the concert (first come, first serve). For more information, contact the Goshen College Welcome Center by calling (574) 535-7566 or e-mailing welcomecenter@goshen.edu.
Seating for those with disabilities is available and the minimum age of attendees is 5 years old. Tickets are nonrefundable.
The Goshen College Performing Arts Series debuted on Sept. 21, 1997. Since then, the college has hosted more than 100 concerts by some of the world's greatest performers as part of the program.