One of longest-running piano workshops to be held, June 18-21
Event: Goshen College Piano Workshop and Academy
Dates: June 18-21, 2012
Location: Goshen College Music Center
Cost: Tuition is $215 for teachers, and $140 for students. Still accepting registrations; must include a $50 deposit. Additional charges for lodging, food and recreation.
For more information: Call (574) 535-7881 or e-mail pianoworkshop@goshen.edu
Web site: www.goshen.edu/music/piano-workshop
Event sponsor: Goshen College Music Department
---
GOSHEN, Ind. — One of the longest-running workshops for both piano teachers and students in the United States will happen again this summer. The Goshen College Piano Workshop and Academy, being held June 18-21 in the Goshen College Music Center, will feature outstanding piano and piano pedagogy clinicians and teachers.
An outreach of Goshen's Music Department piano studio, for over 35 years the Piano Workshop and Academy has sought to inspire teachers and students each summer offering interactions with professional instructors in a supportive environment through lectures, recitals and master classes. This intensive four-day musical event includes nightly public concerts.
Teachers participating in the workshop will benefit from experts speaking on topics such as piano pedagogy, performance and literature. Students enrolled in the academy participate in small group lessons with artist faculty, have individual practice time and attend other sessions concerning a variety of topics geared toward the development of student pianists. In the evenings, teachers and student meet together for student recitals, master classes and concerts. This intensive four-day musical workshop concludes with a concert devoted to newly learned piano duets and two piano pieces presented by the academy pianists, as well as a premier of a new work commissioned for this event by a guest composer.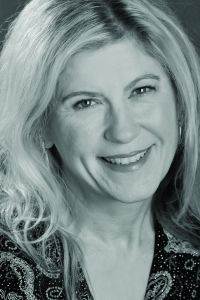 Lecturers for this year's workshop include Dr. Jody Graves, member of the Sapphire Trio and professor of piano at Eastern Washington University; Elkhart native Dr. Nicholas Roth, a pianist, concept artist and professor of piano at Drake University; and Dr. Jorge Muñiz, coordinator of music at Indiana University South Bend and a well-known teaching composer whose new piano duet, titled "Three American Nocturnes for Two Pianos," will premiere at the final evening concert. Goshen College piano professors and clinicians Dr. Matthew Hill and Dr. Beverly Lapp will also present lectures and master classes during the 2012 workshop.
For more information and to register, call (574) 535-7881, e-mail pianoworkshop@goshen.edu or visit www.goshen.edu/music/piano-workshop. Tuition costs $215 for teachers, and $140 for students. Registrations are still being accepted and they must include a $50 deposit. There are separate fees for part-time registration, room and board on campus and use of the Recreation-Fitness Center.
---
Schedule of evening concerts:
Monday, June 18, 7:30 p.m. in Rieth Recital Hall
Selected Piano Workshop students, ages 13-18, will perform
Free and open to the public
Tuesday, June 19, 7:30 p.m. in Sauder Concert Hall
Piano Workshop Recital:  Nicholas Roth, solo piano
Cost: $5 general admission; free for workshop participants and GC students
Wednesday, June 20, 7:30 p.m. in Sauder Concert Hall
Piano Workshop Recital: Jody Graves, solo piano
Cost: $5 general admission; free for workshop participants and GC students
Thursday, June 21, 7:30 p.m. in Sauder Concert Hall
Piano Workshop Recital: Student ensemble recital and premiere of a new piano duet by Jorge Muñiz
Free and open to the public
---
Biographies of the guest clinicians:
Jody Graves, pianist, maintains an exciting, diverse and active performing career, with concert and speaking engagements throughout the United States and abroad including Austria, Norway, France, Scotland, Ireland, Germany and Japan. She has also served as a cultural ambassador for the United States, along with her colleagues in the Sapphire Trio, performing concerts and giving master classes in several countries throughout the Middle East since 2006. Graves is in demand as an adjudicator for piano competitions and festivals, a workshop presenter, master teacher, clinician and engaging public speaker. She has authored numerous articles for such journals as the American Music Teacher and Clavier. She completed her third solo recording project, 'Whispers of Light,' in 2007, which features music of MacDowell, Rachmaninoff and Liszt. Graves is especially interested in creating unique and contemporary ways to foster a collaborative experience between artist and listener, and is dedicated to maintaining the life of music in our culture. She is recognized for her creative ability to engage audiences with anecdotes and humor, and has been referred to by the press as "Victoria Borge."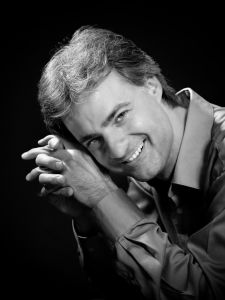 Nicholas Roth began formal studies at age 12, receiving critical acclaim for his appearances by the age of 18. He appeared as soloist with the St. Louis Symphony and the Indianapolis Symphony under Raymond Leppard, among others. Roth is featured in recitals and festivals throughout the United States, Canada, Mexico, Germany, Serbia and Spain. Roth is a Yamaha Artist in Education, a Beethoven Fellow of the American Pianists Association, won first prizes in the chamber music competitions of Tortona and Pietra Ligure, Italy, and received a DAAD grant to further his studies in Germany. Roth holds the doctor of musical arts degree from Michigan State University, artist diploma from the Hochschule für Musik in Munich, and M.M. and B.M. degrees from Indiana University, where he was the recipient of the School of Music's highest honors. He studied with Ralph Votapek, Elisso Virsaladze, Helmut Deutsch, Edward Auer, Emilio del Rosario and Michel Block. Roth is associate professor of piano at Drake University. His recordings with Blue Griffin Recording have garnered favorable reviews in Fanfare, American Record Guide, International Record Review and Gramophone.
Dynamic Spanish-American composer Jorge Muñiz has been recognized on two continents for his highly expressive style and refined artistry. Muñiz has found his distinctive voice through the balanced blending of his Spanish roots, Western and non-Western musical traditions. In addition to winning the First Grand Prize of the European Young Composers Competition, Muñiz has won several other international awards including the City of Alcobendas Composition Prize, the Flora Prieto Composition Prize, the Guerrero Foundation Music Prize, the Joaquin Turina Music Prize and the Spanish Society of Authors Young Composers Competition. Muñiz is also the recipient of several grants and fellowships from Fulbright and Rotary International, among others. Jorge Muñiz received his master's in music composition from Carnegie Mellon University where he studied with Leonardo Balada and his doctorate from the Manhattan School of Music with Richard Danielpour. Muñiz is currently assistant professor of music and coordinator of music at the Ernestine M. Raclin School of the Arts at Indiana University South Bend.
Matthew Hill is professor of music at Goshen College where he teaches piano and related courses. Hill is an active recitalist, chamber musician and concerto performer, and presents master classes and lectures for various music teacher organizations. Professional highlights include: a series of master classes and a recital performance at the Sichuan Conservatory of Music in Chengdu, China; contribution of a chapter to Silence, Music, Silent Music (Ashgate, 2007), publication of articles in Clavier, and an invited presentation at "Couleurs dans le vent: Celebrating the Music of Olivier Messiaen" held at the University of Kansas. His CD, Silent Colors, with performances of music by Liszt, Debussy, Messiaen and Gershwin, was recorded on the Blue Griffin label. Hill has a doctorate in piano performance from the University of Wisconsin-Madison under Howard Karp and has also studied with the renowned Beethoven performer Claude Frank, as well as with Dr. Richard Angeletti and Dr. Garik Pedersen.
Beverly Lapp is associate professor of music at Goshen College where she teaches applied piano, piano pedagogy and music theory. Lapp is a frequent workshop clinician for piano teachers' associations in the Midwest and presented a paper on models for music programs in liberal arts colleges at the 2010 College Music Society National Conference. She holds undergraduate and master's degrees from Goshen College and Westminster Choir College of Rider University and recently completed a doctor of education in music at Columbia University's Teachers College. Lapp serves on the Board of Trustees for the National Conference on Keyboard Pedagogy.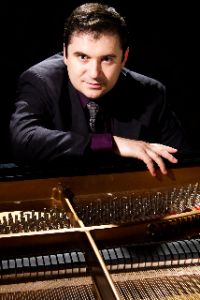 Commissioned Work by Jorge Muñiz:
The Piano Workshop concert on Thursday evening will feature the world debut of "Three American Nocturnes for Two Pianos," by Dr. Jorge Muñiz. This three-movement work for duo-piano highlights three American landmarks, one in each movement: "Chi-town" (Chicago); "St. Joseph, Michigan," and "Miami, Florida." This work was specially commissioned for this year's Goshen College Piano Workshop and Academy.
---
History of the program:
The seed for a Goshen College piano workshop was planted in the beginnings of the Goshen College Piano Preparatory Department in the late 1960s. In 1966, Associate Professor of Piano Kathryn Sherer joined forces with John O'Brien, who was then teaching in a private studio in Elkhart, Ind. Together they set up group lesson activities along with private lessons for 10 young students who were enrolled in the budding program. By 1973, there were five teachers registered for a three and a half week pedagogy course and 37 teachers for the five-day workshop. Most of these came from neighboring states, but some came from as far away as Virginia, Montana and Ontario, Canada. In addition to the teachers, there were 14 students enrolled for the summer. Special guests and clinicians for that year's workshop were Carol Rosenberger, Frances Clark and Louise Goss.
As word of the program spread, there was interest from teachers in outlying areas to come with their students during the summer to learn from the Goshen experience. In the first few years this was done by informal arrangement, but by the summer of 1970, Sherer recognized this event as an ongoing annual "piano workshop."
Sherer passed away in 2012 at the age of 79. The Piano Workshop and Academy is presently coordinated by Goshen College professors Dr. Matthew Hill and Dr. Beverly Lapp.
Editors: For more information about this release, to arrange an interview or request a photo, contact Goshen College News Bureau Director Jodi H. Beyeler at (574) 535-7572 or jodihb@goshen.edu.
###
Goshen College, established in 1894, is a residential Christian liberal arts college rooted in the Anabaptist-Mennonite tradition. The college's Christ-centered core values — passionate learning, global citizenship, compassionate peacemaking and servant-leadership — prepare students as leaders for the church and world. Recognized for its unique Study-Service Term program, Goshen has earned citations of excellence in Barron's Best Buys in Education, "Colleges of Distinction," "Making a Difference College Guide" and U.S.News & World Report's "America's Best Colleges" edition, which named Goshen a "least debt college." Visit www.goshen.edu.