Goshen College announces 2012-13 Performing Arts Series lineup
GOSHEN, Ind. – The 2012-13 season of the Goshen College Performing Arts Series will again bring extraordinary and top quality arts performances to the college, including Emmylou Harris, the Del McCoury Band and Lea Salonga.
The line-up was publicly announced on Saturday, April 14 at the Cherish the Ladies concert. Initial reservations were available immediately following the concert, and season package tickets formally go on sale to the public on Monday, April 16, at 9 a.m. at the college's Welcome Center.
The 2012-13 line-up is: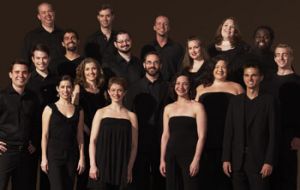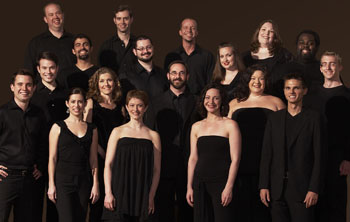 Friday, Sept. 14, 2012 – 7:30 p.m.
Seraphic Fire
An all-star ensemble of renowned singers from across the United States, Seraphic Fire was founded in 2002 by Artistic Director Patrick Dupré Quigley, and has since garnered critical acclaim, including two Grammy nominations in 2011. The chamber choir has gained a reputation for dynamic, cutting edge performances and a broad repertoire, ranging from classical to contemporary and sacred to secular choral works.
Non-package ticket pricing: $35, $30, $20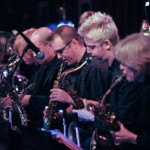 Saturday, Oct. 13, 2012 – 7:30 p.m.
Birdland Big Band
Known as the hottest big band in New York, Birdland Big Band is led byTommy Igoe, one of today's most successful and diverse drummers. The band roars into action every Friday night at Manhattan's Birdland Jazz Club, playing the finest Jazz, Latin and Brazilian music from the world's best arrangers. Come experience why the BBB is fast becoming the must-see jazz event and catch what critics are calling "the best live music bargain in all of NYC!"
Non-package ticket pricing: $35, $30, $20
Saturday, Nov. 3, 2012 – 7:30 p.m.
Del McCoury Band
This season, we bring back the much-loved bluegrass of the Del McCoury Band. Since he was last here in 2004, Del McCoury has received a National Heritage Fellowship lifetime achievement award and was elected into the International Bluegrass Music Hall of Fame, honoring his 50-plus years making music. Del McCoury and his faithful band demonstrate that bluegrass isn't just for those with an acquired taste: it's about presence, passion and the musical marriage of sound old and new.
Non-package ticket pricing: $40, $35, $25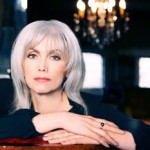 Saturday, Jan. 12, 2013 – 7:30 p.m.
Emmylou Harris
The 12-time Grammy Award winner Emmylou Harris has gained admiration as much for her eloquently straightforward songwriting as for her incomparably expressive singing. Few in pop or country music have achieved such honesty or revealed such maturity in their writing. Four decades into her career, Harris continues to awe audiences with her crystalline voice, remarkable gift for phrasing and restless creative spirit.
Non-package ticket pricing: $55, $50, $40
Saturday, Feb. 16, 2013 – 7:30 p.m.
The English Concert
The English Concert is among the finest chamber orchestras in the world, with an unsurpassed reputation for inspiring performances of baroque and classical music on their period instruments. Based in London, the orchestra has toured extensively in Europe, the Middle East and the United States under Artistic Director Harry Bicket. Their Sauder Concert Hall performance will include works by Vivaldi, Purcell and Telemann.
Non-package ticket pricing: $45, $40, $25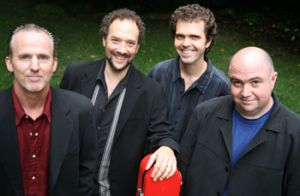 Friday, March 8, 2013 – 7:30 p.m.|
Los Angeles Guitar Quartet
The Grammy Award-winning LAGQ is comprised of four uniquely accomplished guitarists bringing a new energy to the stage. With programs ranging from Bach to bluegrass, they consistently play to sold-out houses worldwide. For this show, Firesign Theater veteran and Goshen native, actor Philip Proctor, will join the quartet in their "Don Quixote" collaboration, as they tell the journey of the literary Spanish knight through story and amazing song.
Non-package ticket pricing: $40, $35, $25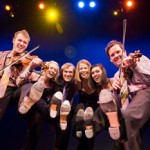 Saturday, March 23, 2013 – 7:30 p.m.
The Stepcrew
This unbelievable show brings together three styles of exhilarating dance forms – Irish step dance, Ottawa Valley step dance and tap. With virtuosic dancers and musicians from the likes of The Chieftains, Cherish The Ladies and Bowfire, this cast of outstanding talent will take the audience on a dance journey that is bound to have you on your feet!
Non-package ticket pricing: $35, $30, $20
Tuesday, April 23, 2013 – 7:30 p.m.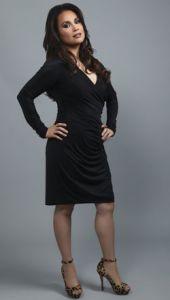 Lea Salonga
Known across the world for her powerful voice, Lea Salonga is a Tony Award winning singer and actress, most recognized for her roles as Kim in "Miss Saigon," as Eponine in "Les Misérables" and as the singing voice of two official Disney princesses: Jasmine in "Aladdin" and Fa Mulan in "Mulan." Come see for yourself why The New York Times describes her voice as "a shiny all-purpose instrument that confidently establishes its dominion over whatever musical setting surrounds it."
Non-package ticket pricing: $45, $40, $25
This year's regular series season ticket includes six concerts. Four performances are set for each season ticket: Emmylou Harris, The English Concert, The Stepcrew and Lea Salonga. Those buying the basic season ticket package then can choose the additional two performances, one each from these two pairs of contrasting shows: Seraphic Fire / Birdland Big Band; The Del McCoury Band / Los Angeles Guitar Quartet with Philip Proctor. The six-show ticket packages are again discounted around 15 percent over individually priced tickets: $215 for A section seats (main floor, front sides, front of balcony), $190 for B section seats (main floor back, back sides, raised back and back of balcony) and $130 for seats in the C section seats (upper side balconies). Anyone can also create a seven or eight-show package that includes either or both of the remaining shows at an additional cost.
Season tickets go on sale to the public on Monday, April 16. A nonrefundable deposit of $20 per seat will hold season tickets and seat preference. Full payment is due July 16. Seats will be assigned according to the date received. Individual tickets, if available, will go on sale Monday, Aug. 6 at the Welcome Center and online atwww.goshen.edu/tickets.
For information about ticket availability, prices, reservations and more, contact the Welcome Center at (574) 535-7566, e-mail welcomecenter@goshen.edu, or visit www.goshen.edu/events/performingarts. The Welcome Center is open Mondays-Fridays from 9 a.m.-3 p.m.
Seating for those with disabilities is available and the minimum age of attendees is 5 years old. Tickets are nonrefundable.
The Goshen College Performing Arts Series debuted on Sept. 21, 1997. Since then, the college has hosted more than 100 concerts by some of the world's greatest performers as part of the program.
Editors: For more information about this release, to arrange an interview or request a photo, contact Goshen College Acting News Bureau Coordinator Alysha Bergey Landis at (574) 535-7762 or alyshabl@goshen.edu.
### 
Goshen College, established in 1894, is a residential Christian liberal arts college rooted in the Anabaptist-Mennonite tradition. The college's Christ-centered core values – passionate learning, global citizenship, compassionate peacemaking and servant-leadership – prepare students as leaders for the church and world. Recognized for its unique Study-Service Term program, Goshen has earned citations of excellence in Barron's Best Buys in Education, "Colleges of Distinction," "Making a Difference College Guide" and U.S. News & World Report's "America's Best Colleges" edition, which named Goshen a "least debt college." Visit www.goshen.edu.