COVID-19 Info & Updates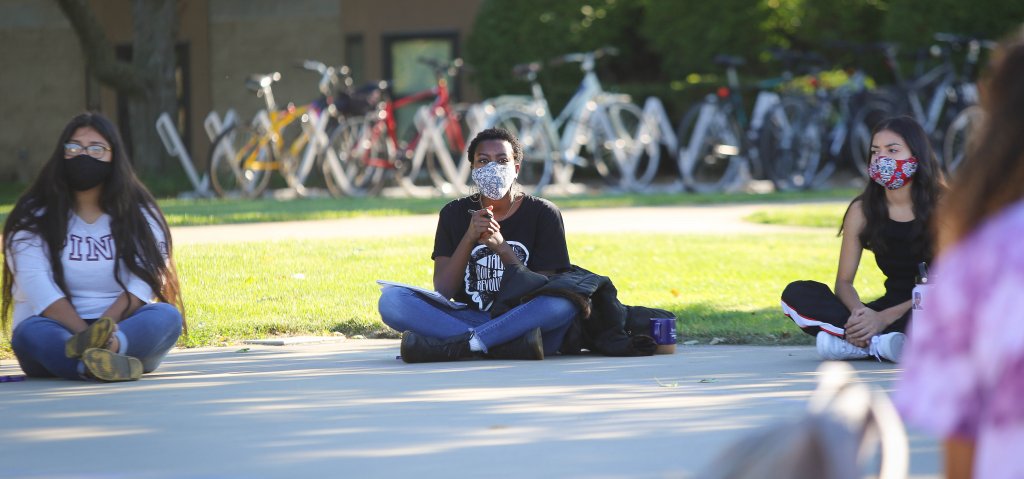 Email the Pandemic Task Force: pandemic@goshen.edu
» Goshen College COVID-19 Data Dashboard
How to get a COVID-19 vaccination
A vaccination is one of the best ways you can protect yourself and those you love from this virus, as well as help us as a campus get back to more normal operations.
COVID-19 Vaccine Confirmation Form
Use this form to notify the institution that you have received your first or second dose of the COVID-19 vaccine. You are exempt from weekly testing two weeks after you have completed both doses.
Fill out the Vaccine Confirmation Form
Required weekly COVID-19 campus testing clinic
Weekly testing is required for students and employees who are not fully vaccinated. During May term, the testing clinic is ONLY available on Wednesdays from 12:30-2 p.m. in the Koinonia Room of the Church-Chapel. If this time doesn't work for your schedule at all, please email pandemic@goshen.edu so that we can determine a solution that will work for you.
COVID-19 Reporting Form
Do you have COVID-19 symptoms, a positive test result or exposure to some who tested positive? A campus advocate will be in touch with you as soon as possible about the next steps. Please remain in quarantine/isolation until you have spoken to your assigned advocate.
Fill out the COVID-19 Reporting Form
COVID-19 Non-Compliance Report Form
Students and employees can use this form to report anonymously those who are violating the Goshen College COVID Pledge.
Fill out the Non-Compliance Reporting Form
Goshen College's 2020-21 COVID-19 Plan: Fostering a Culture of Common Good, Kindness, Trust and Learning
---
Goshen College COVID-Related Policies and Guidance
Quick Links
External Resources
---
Videos
---