COVID-19 Info & Updates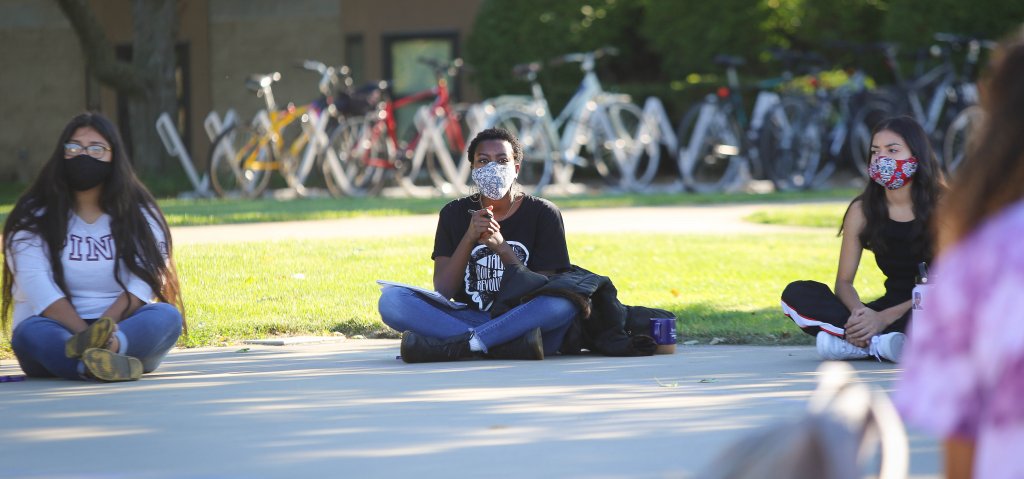 Email the Pandemic Task Force: pandemic@goshen.edu
» Goshen College COVID-19 Data Dashboard
How to get a COVID-19 vaccination
A vaccination is one of the best ways you can protect yourself and those you love from this virus, as well as help us as a campus get back to more normal operations. If you have questions or concerns about getting the vaccine, please talk with your physician or email us.
COVID-19 Vaccine Confirmation Form
Use this form to notify the institution that you have received your first or second dose of the COVID-19 vaccine. You are exempt from weekly testing two weeks after you have completed both doses.
Fill out the Vaccine Confirmation Form
Vaccine Exemptions
A COVID-19 vaccination is required for all students enrolling in Fall 2021 once a vaccine has full approval from the U.S. Food and Drug Administration (FDA). Like other required vaccinations for students, medical and religious exemptions are allowed. Within three weeks of FDA approval of a vaccine, unvaccinated students will be required to receive their first shot and then to complete all required doses, or to submit documentation of their exemption.
This form documents exemptions, due to medical or religious beliefs from all required immunization(s). The form should be submitted to the Health Services Office at health@goshen.edu.
Medical and Religious Exemptions Form
COVID-19 Reporting Form
Summer 2021 update: This form is only for students who are living on campus this summer and have COVID-19 symptoms, a positive test result or exposure to some who tested positive.
Fill out the COVID-19 Reporting Form
Quick Links
External Resources
---
Videos
---

Open Offices and Hours

Consult goshen.edu/contact for clarity about which offices are open to the public, how to schedule appointments and their hours of operation.

---

Contact the Pandemic Task Force (PTF)

Contact us: pandemic@goshen.edu

Pandemic Task Force Members:

Jodi Beyeler, vice president for communication and people strategy
Dr. Beth Martin Birky, associate academic dean
Cynthia Good Kaufmann, interim director of facilities and director of events
Dr. Gilberto Perez, Jr., vice president for student life
Dr. Rebecca Stoltzfus, president