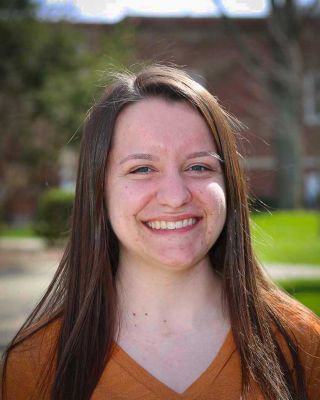 By Monica Miller, a junior music major from Greencastle, Pennsylvania
Scripture: Romans 13:11-14 (NRSV)
Fall weather is a fickle thing. This year I often found myself checking a day's temperature the night before so I knew if I would need a coat or not the next day. The hourly temperatures, I noticed, were always coldest just before sunrise, and there's a logical reason for that: that's the longest it's been since the sun – our natural heat source – went down.
The New International Version of today's Scripture reads, "The night is nearly over; the day is almost here." As hopeful as that sounds, the reality is that it is still night. The sun hasn't risen yet. In the coldest part of the night, Paul calls us to wake up and prophetically live as if it was daytime.
I write this devotional in the days following the U.S. presidential election. One could hardly call this year's election cycle "pleasant;" it was and continues to be a dark time of intense anger, fear and pain for many. Yet we are called to live prophetic lives of love, empathy and healing, pointing to the daylight that is to come.
"God's peace is at hand." It is at hand, but it is not yet here. In the meantime, may our ears listen graciously, may our actions speak of love and may our footsteps warm the earth with peace, for we know where our journey leads. It is dark now, but a Light is coming.
Scripture: Romans 13:11-14 (NRSV)
Besides this, you know what time it is, how it is now the moment for you to wake from sleep. For salvation is nearer to us now than when we became believers; 12the night is far gone, the day is near. Let us then lay aside the works of darkness and put on the armor of light; 13let us live honorably as in the day, not in reveling and drunkenness, not in debauchery and licentiousness, not in quarreling and jealousy. 14Instead, put on the Lord Jesus Christ, and make no provision for the flesh, to gratify its desires.