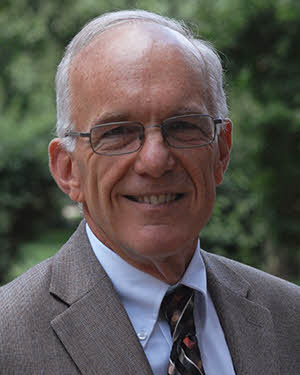 By Luke Gascho, director of Merry Lea Environmental Learning Center, professor of sustainability/environment
This week's theme: God's harmony is at hand. Come, walk in the way of God's heart.
The sense of God's harmony was palpable last week as I walked along the trails at Merry Lea Environmental Learning Center of Goshen College that I have known for 19 years. It was a warm fall day with blue skies and gentle clouds. My meanderings took me by very familiar spots and views. I saw the meadows and prairies in their fall blush of auburns and browns. The spring ponds were dry, but still filled with critters in the leaf litter. The massive oaks spread their outstretched branches over the place where a homestead once existed. I overlooked wetlands that were vibrant with health. I viewed the lakeshore with the fascinating intersection of water and land. My steps take me down trails that change from grass, to sand, to muck, to clay. What a dynamic landscape!
Our trails at Merry Lea don't have printed signs to aid in the interpretation of the multiple ecosystems. This is intentional, as it allows the traveler to explore and make observations without interruption from signage. But, as I noted, there are many signs within nature itself that guide me through the changing perspectives along the trails. While these solitary walks are meaningful to me, I also appreciate the times when I journey the trails with skilled naturalists who point out fascinating details and share from their knowledge.
I often spend time with Scripture in similar ways. There are times of exploring passages alone, times of hearing or reading the insights of scholars, and times of deep exchange with a small group of people. I call us to investigate the very familiar texts for this week's devotions in a similar way. I've picked out words and phrases from each passage that can be signs or markers along the path. Search for them. Allow your imagination to flow from the markers to the fuller meaning of the text. Engage with the insights of each of the devotional writers. I believe the result will be a recognition of God's intended harmony for all people – and all of creation.
Isaiah 11 trail markers:
     • shoot, stump, root
     • faithfulness the belt
     • decide with equity
     • they won't harm or destroy
Psalm 72 trail markers:
     • the hills bring righteousness
     • generation to generation
     • flourishing kingdom
     • let peace prosper
Matthew 3 trail markers:
     • prepare the way
     • produce fruit
     • locusts and wild honey
     • change
Romans 15 trail markers:
     • endurance and encouragement
     • confirm the promises
     • welcome each other
     • overflow with hope